Fedi is the collection by Patrizia Volpato that encloses our most romantic soul, to symbolize the depth of a love relationship. As we actually narrated for Valentine's Day, Fedi is a symbol for family: the merging of metal rings that interweave to form different design combinations, represents the bond that keeps the household united.
How could we describe Fedi collection?  All items of Fedi are made of metal circumferences that enclose precious crystal lozenges to compose luxury design rings, connected to one another according to different concepts.
The materials with which this collection is created are precious ones: starting from the crystal and going to the finishes in polished gold 24 karats or polished chrome, their main aim being to flood the environment with light so as to strike the viewer's eye who is therefore immersed in a game of flashes. The circular shape of these items makes the space become harmonious and at the same time contemporary.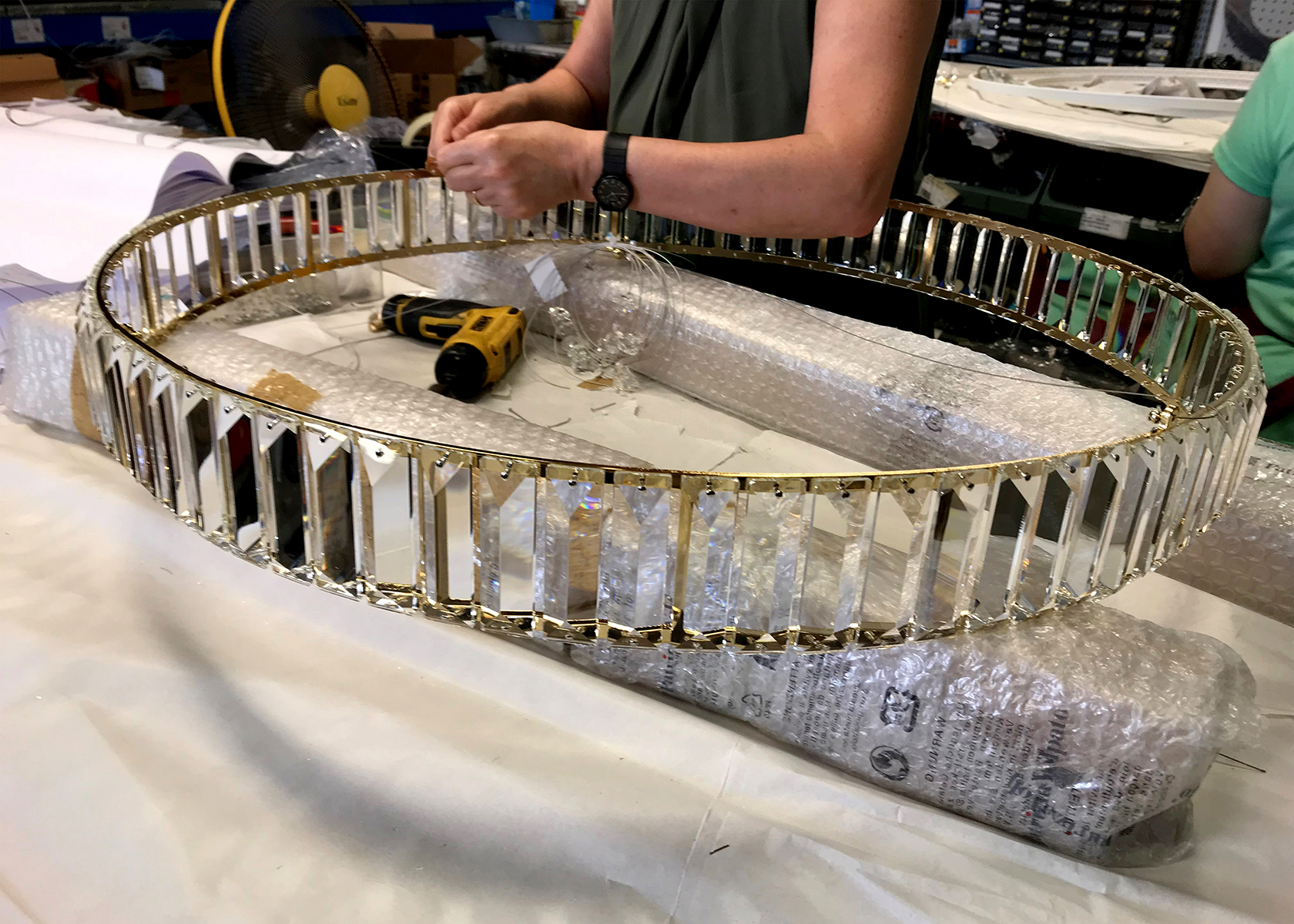 The rings of Fedi can follow different directions: they can descend vertically, just like a crystal waterfall that is placed at the center of a room, or else they can arrange themselves horizontally forming a suspended item with connected rings that embrace one another. Fedi is also available as wall lights and spotlights, to add a source of light there where it is most needed, such as a corridor or the corner of a room that is particularly dark.
A distinctive aspect of this collection signed by Patrizia Volpato is the possibility to transform itself in a shining divider, a real wall of light with multiple crystal rings connected to one another, illuminated from above by only one strip LED. An original and perfect concept to separate one space from the other.
Its modular essence transforms Fedi into an extremely original light collection, that can be adapted to any environment, from a private residence, or the hall of a luxury hotel to any other environment that wants to shine with light.