Only few days are left for spring to arrive and the first hints of changes become evident: the air turns out to be more scented and full of vital joy, colours begin to explode, light and heat pervade us. Slowly nature moves its steps and starts that path that just like every year brings it towards the beginning of the spring season; a long and natural path that offers life to all that surrounds us.
Spring, its shapes that eternally transform themselves and the sensations that it makes us feel have been one of the inspirational sources for the collection Glace by Patrizia Volpato. Glace is characterized by its extremely elegant shapes and its pastel colours that can easily be combined together, so as to create some dynamic compositions that express pure life.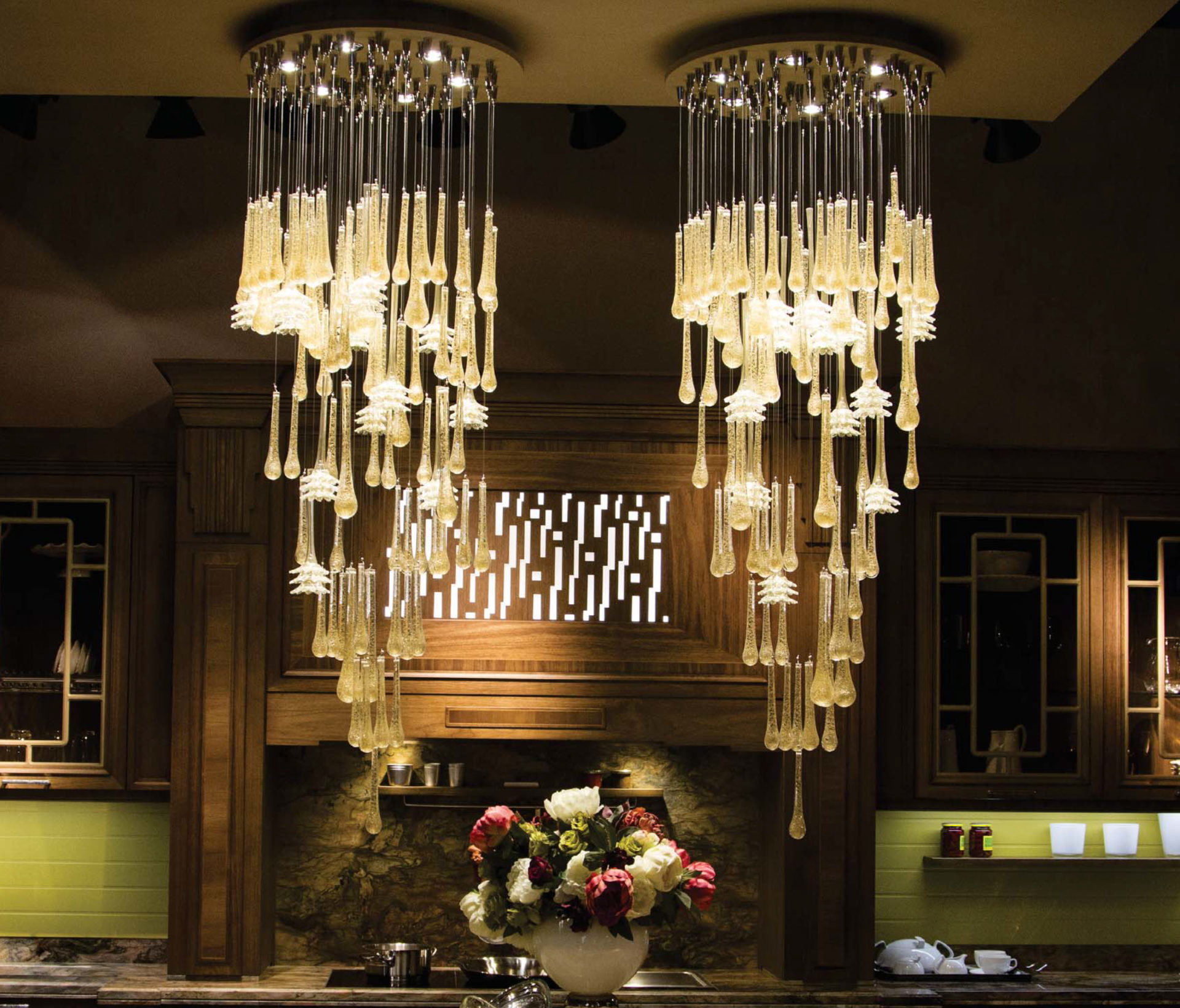 Glace: a collection inspired by spring
Murano glass, the main material of this collection, can be processed in many different ways. Starting from thick plates, it then transforms, changing, just like sprouts do when spring comes, into cylinders with a floral section that come down from above spreading a precious light all around. Glass possesses a unique elegance and the beam of light seems to fall from a floral suspended composition.
Glace has an heterogenous soul: its illumination items originate from an artisanal processing of hammered Murano glass for some items and blown Murano glass for other items, presented in different shapes and shades, just like the ones that surround us during a spring day, when everything around us explodes, transforming itself in terms of colours and shapes. Glass drops that compose some items of this collection remind us of the dew that gracefully lays on leaves and petals. The fragments of gold leaf inside these drops fill them with colour, making the composition extremely refined.
In a game of geometrical shapes and colours, Glace offers elegant contrasts that are capable of making any type of environment shine, from dining rooms and living rooms, to luxury boutiques and prestigious offices.
Take a look at the whole collection Glace on our shop online