The Web taught us the power of the "network effect": when you connect people and ideas, they do grow.

CHRIS ANDERSON
The presence of Patrizia Volpato within the universe of social media is ongoing and precise, so as to always maintain our clients and our community updated.
Instagram and Facebook, with their mutual differences, perfectly and concretely reflect what occurs within our company.
Meeting, presentations, new collections, inspiring encounters for the growth of the company, custom made projects… and not only this!
Throughout our social networks we try to unveil even the most technical and practical aspects that hides behind the charm of a design chandelier: the processing of materials and finishes, the designing of new forms of light, the tests and the attempts, up until the completion of the work.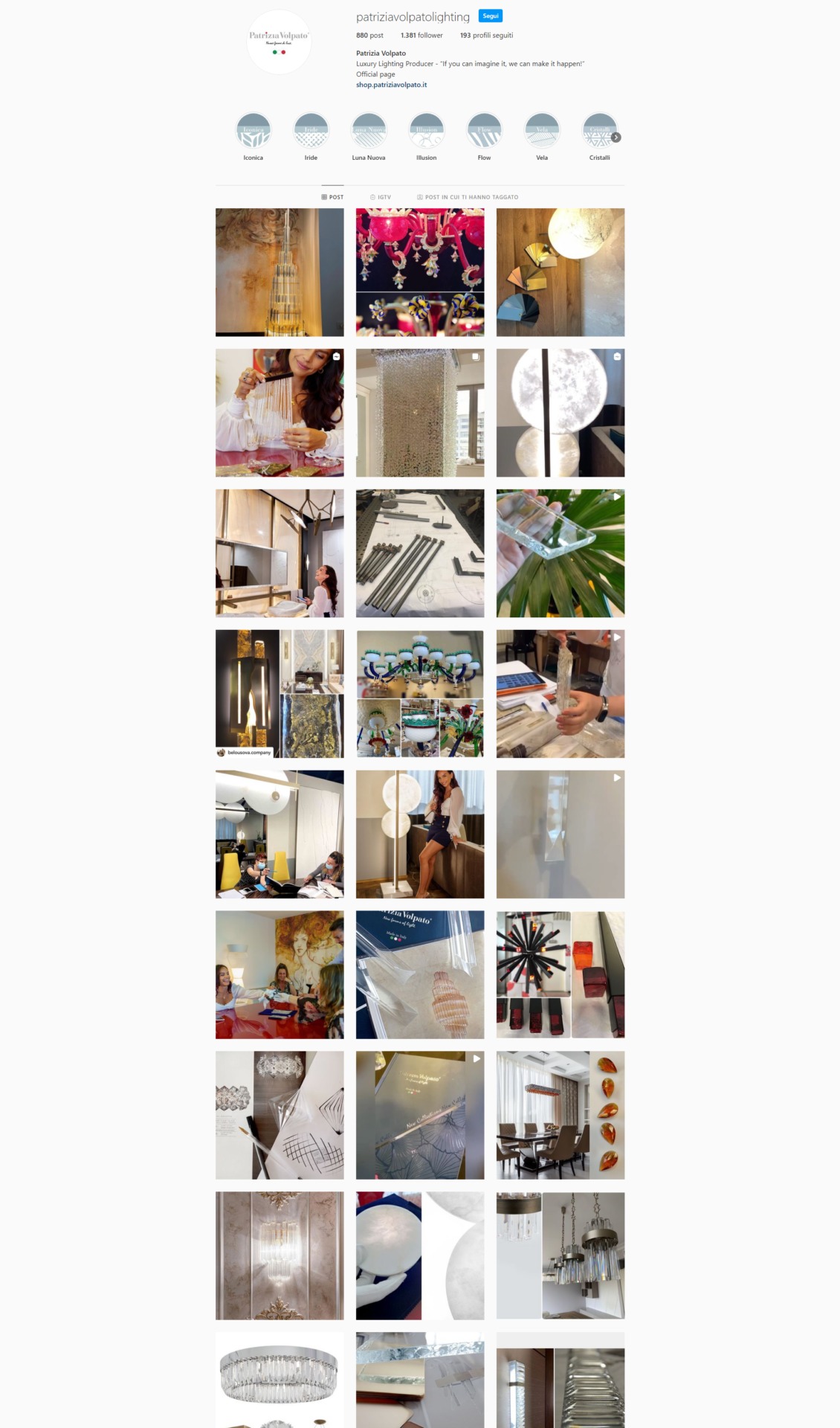 Ongoing Updates
By following social media channels of Patrizia Volpato, each user is sure to be constantly updated on the evolution of our brand, on our collaborations (such as the recent visit at our headquarters of the blogger Ele Petrella, who chose us to furnish her vacations house) and on all new collections, as well as on our most original projects.
The client at the first place
As we alternate our contents between finished lighting projects, backstages of our working processes, internal meetings amongst staff members or external encounters, we really open the doors on the universe of Patrizia Volpato: all our users and clients are invited to take part in it!
The presence of Patrizia Volpato on Facebook and Instagram is not limited to the publishing and the sharing of contents. We try, in fact, to be constantly present so as to answer all requests that reach us through our social media, this way answering in the shortest time possible to your doubts, curiosities and questions on our products as well as on the entire universe of Patrizia Volpato.