A Collection that proves to have a strong character yet with an elegant soul: this is how we can describe the chandeliers that form Diadema Collection by Patrizia Volpato.
The name takes inspiration from the well-known ornament that is placed around people's head, the diadem and the collection reflects the same elegance of this precious gem.
Recalling precisely the main structure of the diadem, the chandeliers of this collection are made of a geometric semicircle with crystals as well as of a cascade of crystal pendants both clear and colored ones.
The semicircle creates a delicate roundness starting from which a diffused light is offered thanks to the crystals pending down that create an elegant atmosphere.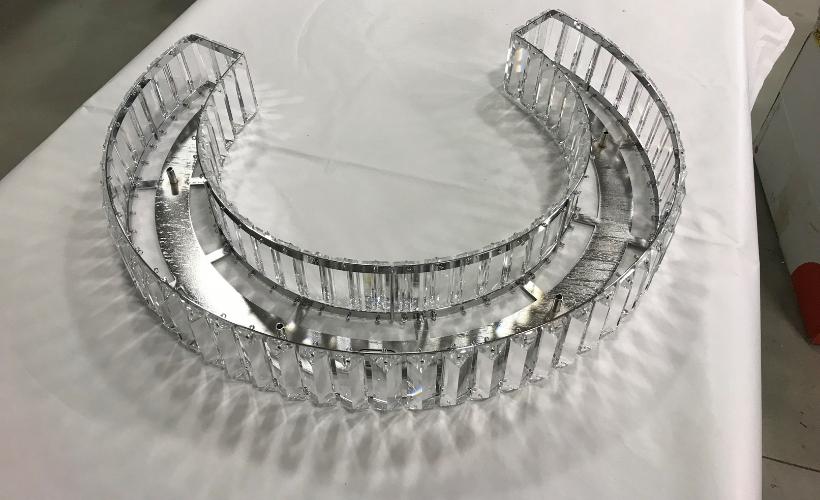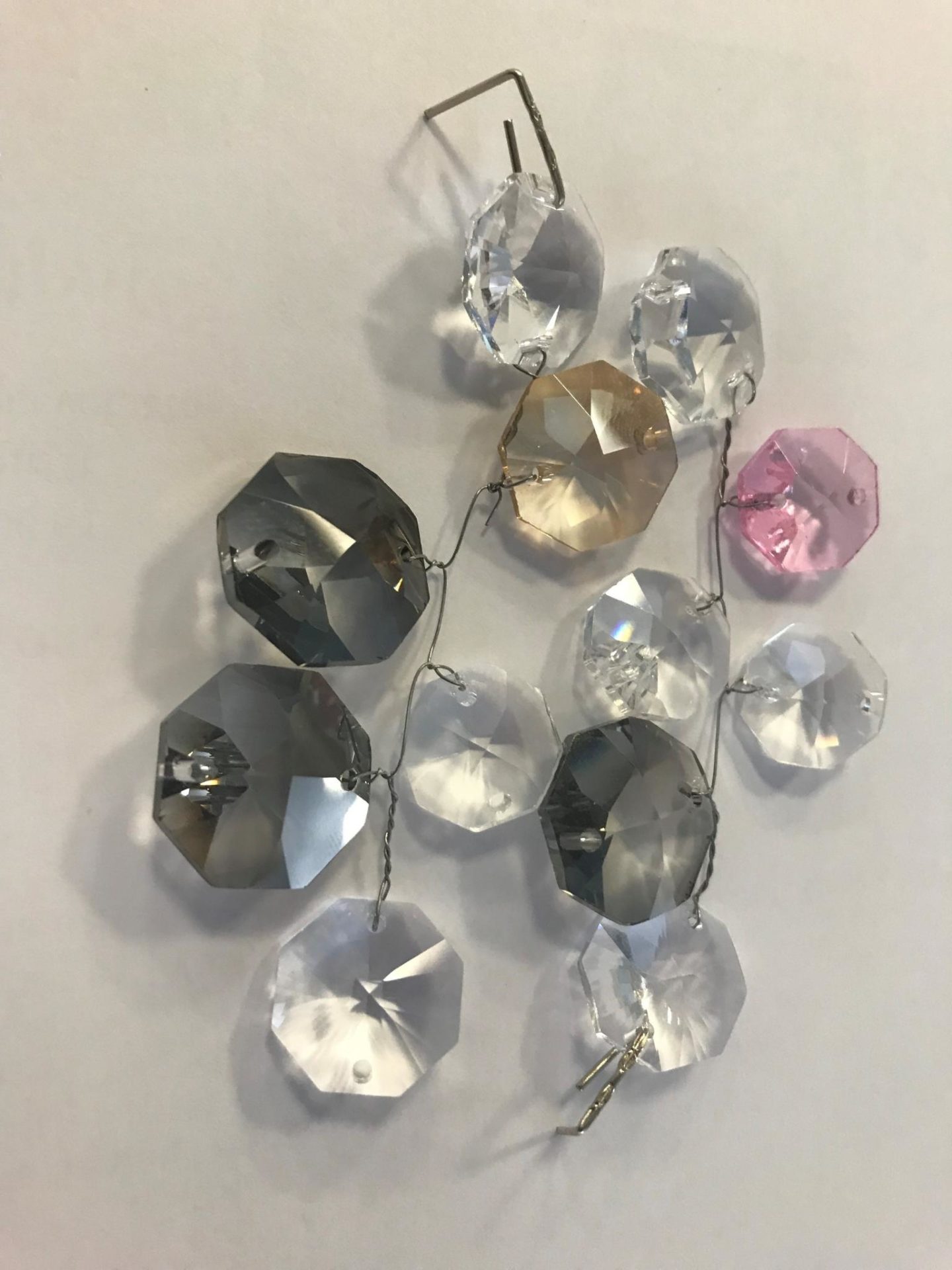 Diadem Collection: great versatility for all environments
The lighting items of this collection have a very interesting main characteristic: they perfectly adapt to any type of environment.
Diadema items are actually selected with great satisfaction by several clients for very different furnishing scopes. Some example?
A well-know restaurant in Rostov, Russia, chose the chandeliers from Diadema collection to enrich the whole dining room where guests enjoy the dishes offered by the chef. The elegance of the pendants and the incredible brightness offered by the crystals make the room appear as refined and welcoming: a dream place where to spend some magical evenings.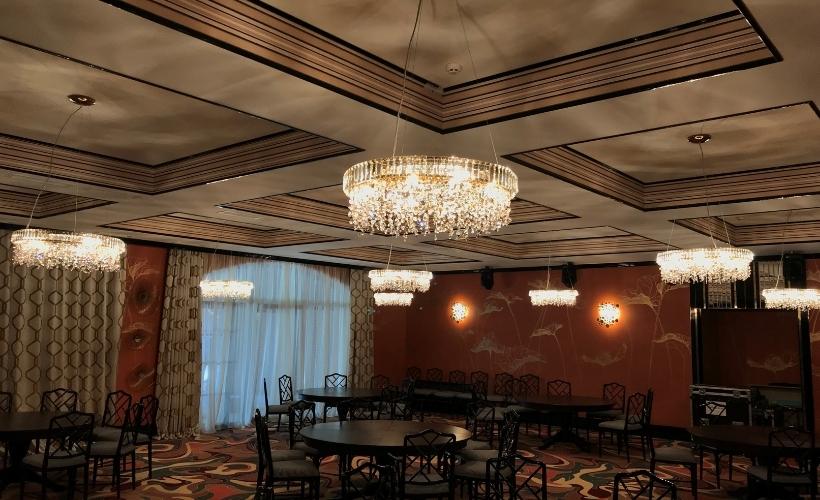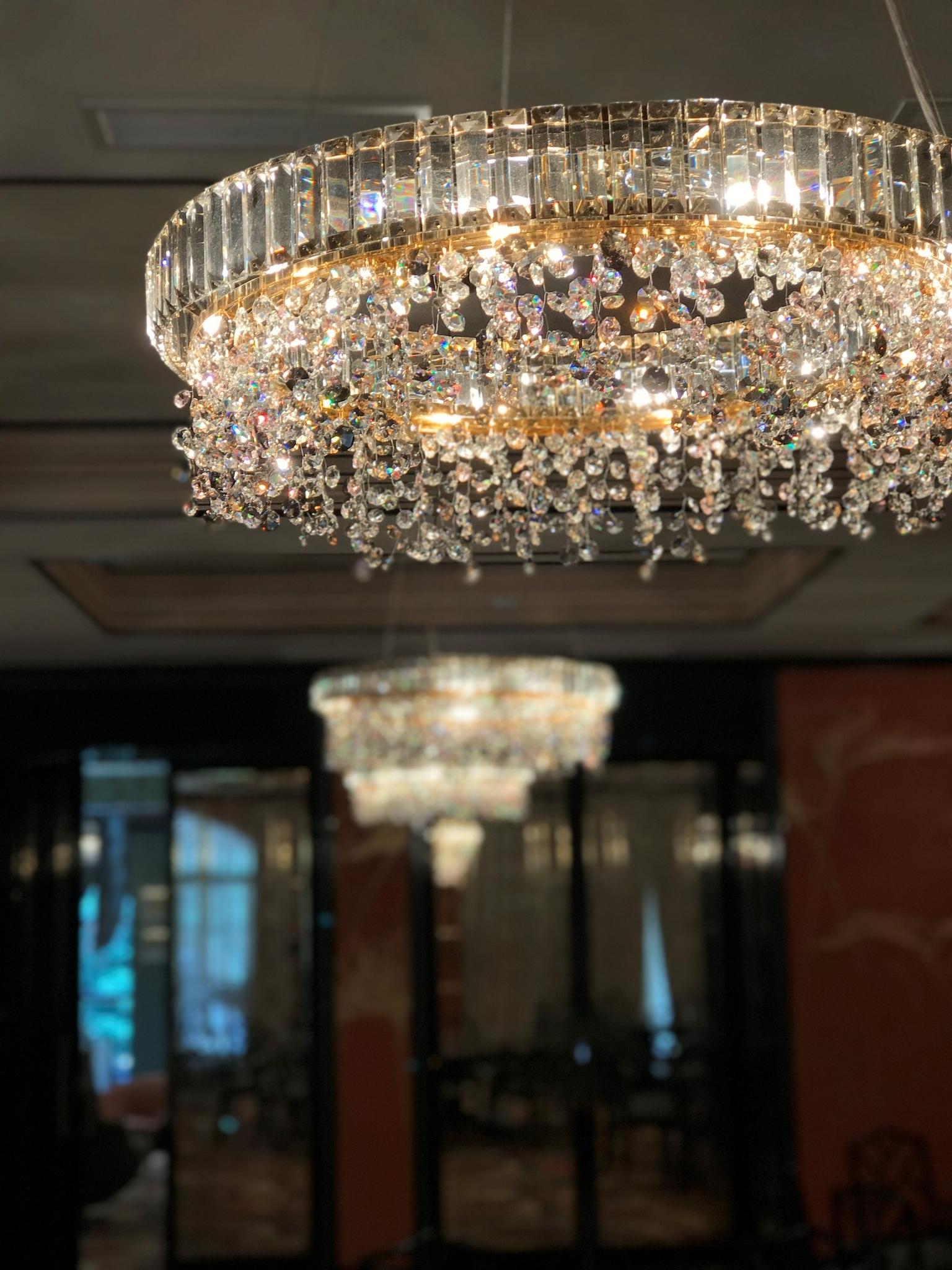 Similarly, here below is the choice made by a family in Saint Petersburg for their own private home: the table lamps Diadema, which are a custom-made version inspired by this collection that usually offers wall lamps, ceiling lamps and chandeliers.
The gold finishing and a cascade of clear crystals where each pendant ends with one last amber crystal create an elegant effect, suitable for any room of your house, from the living room to the bedroom.