It often happens to think that a modern house cannot be also elegant at the same time, especially with reference to lighting. This is due to the fact that elegance is often associated to pompous and very ostentatious lights but that isn't true at all!
To convince you that a modern house can also be elegant, today I'll tell you about Luna Nuova collection.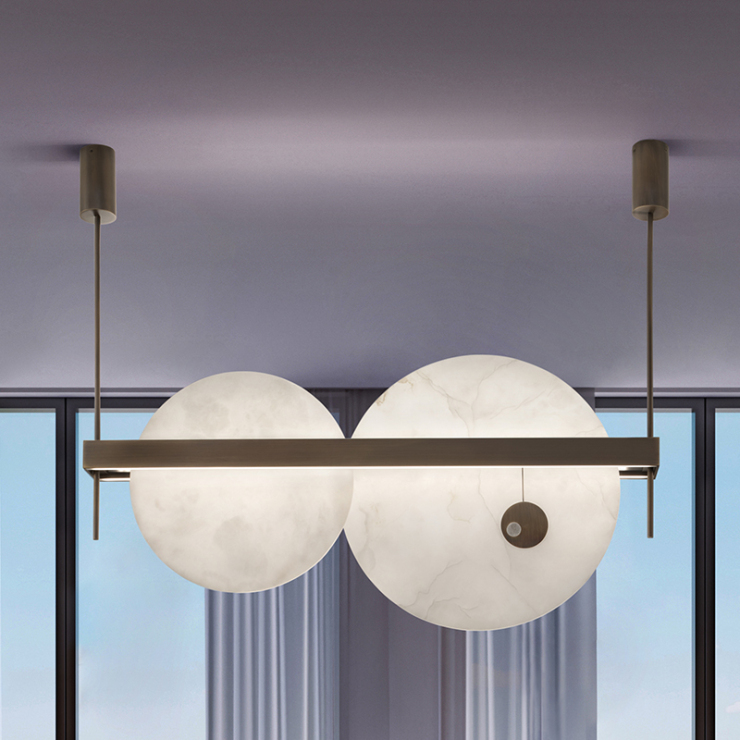 Other than having been recently selected amongst the finalist articles of the Archiproducts Design Awards, thanks to the design choices made by Daniele Colombelli and Giovanni Luca Ferreri, this collection is capable of creating a very elegant atmosphere and at the same time still keeping up with the latest décor trends.
Luna Nuova collection: the elegance of shapes and materials
The first element that makes Luna Nuova collection elegant and modern is, without any doubt, the combination of simple shapes with precious materials. With reference to the chandelier, for example, the two alabaster discs of different sizes paired with a band of burnished metal makes the composition very well balanced and at the same time of great impact, perfect for a modern environment that needs a theatrical  effect, such as a living or dining room, without renouncing to refinement.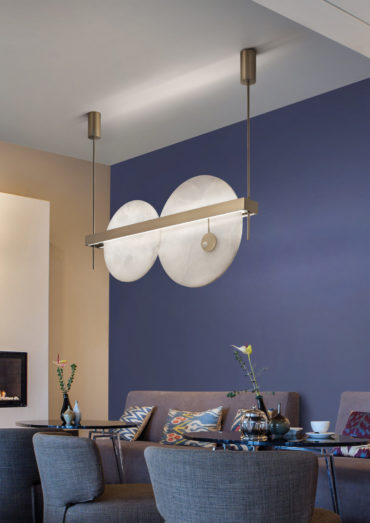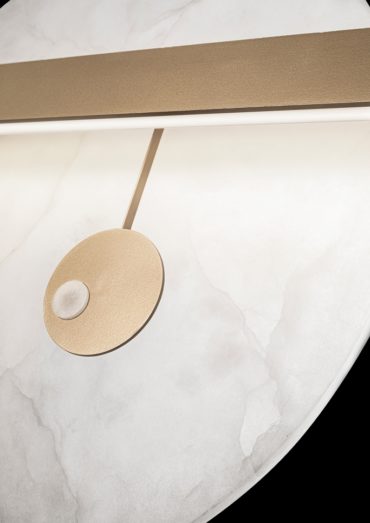 Another important aspect that makes this collection so elegant is the role of LED technology. In many products of this collection you can actually appreciate the double two-sided lighting: other than simply a technical choice, it also has a poetic purpose. If the alabaster recalls the lunar surface for its material essence, its only by combining it to LED technology that it acquires its specific lunar aura which can be contemplated by the viewer.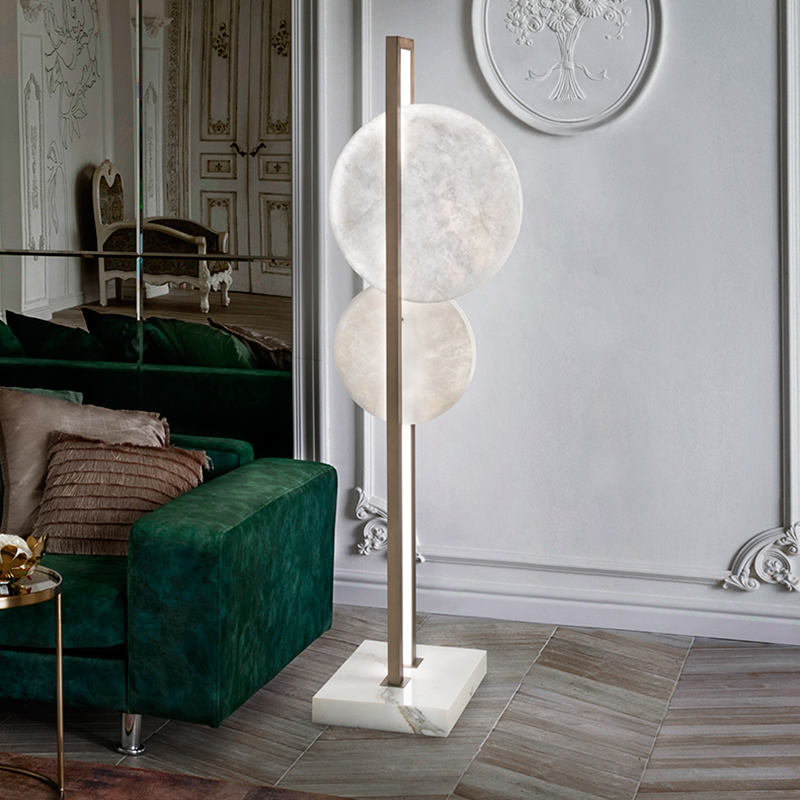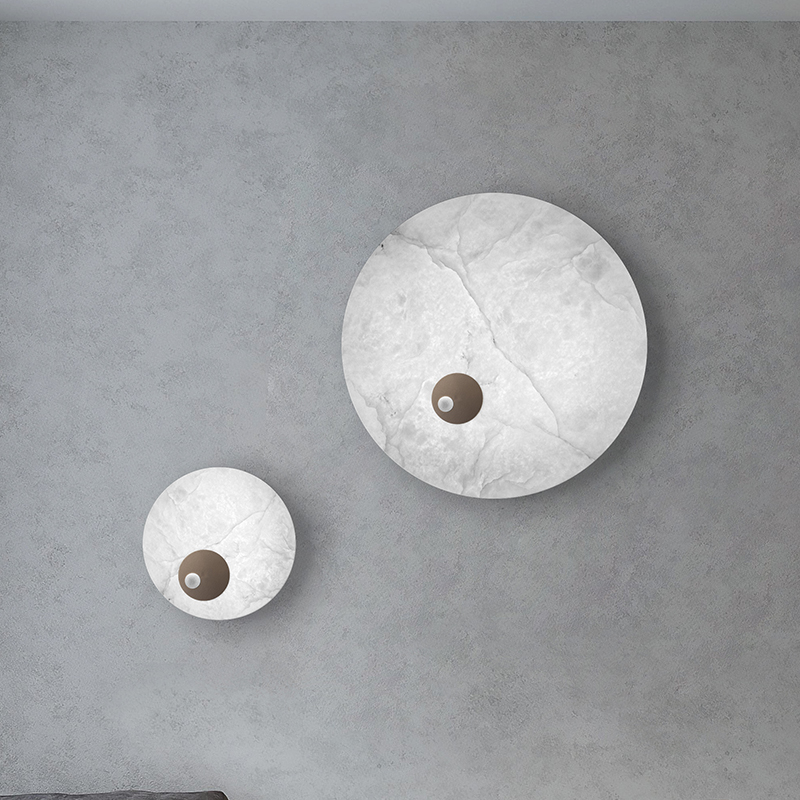 Therefore we are talking of a collection that not only focuses on lighting and that actually goes beyond that scope, becoming capable of deeply tuning together with the viewer, in an elegant and delicate way.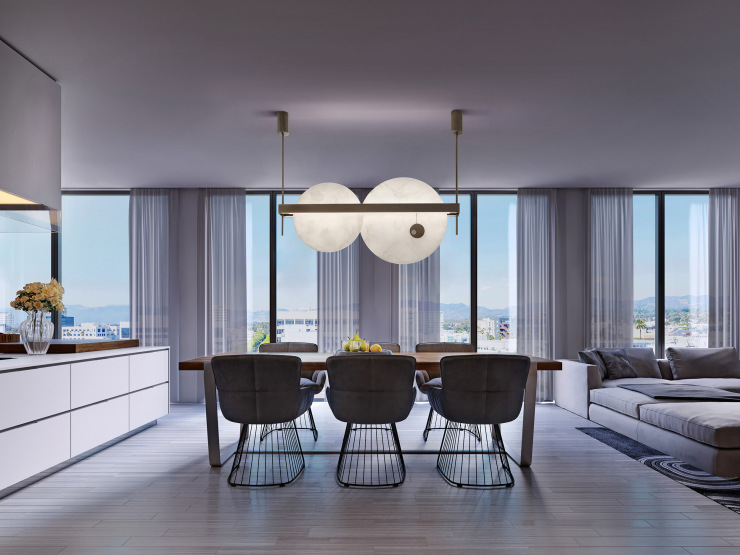 Luna Nuova Collection: the right style matchings
The combination of precious materials is another element that makes this collection so versatile. The alabaster of the discs and the texture of the burnished metal make it suitable to be paired to many different styles.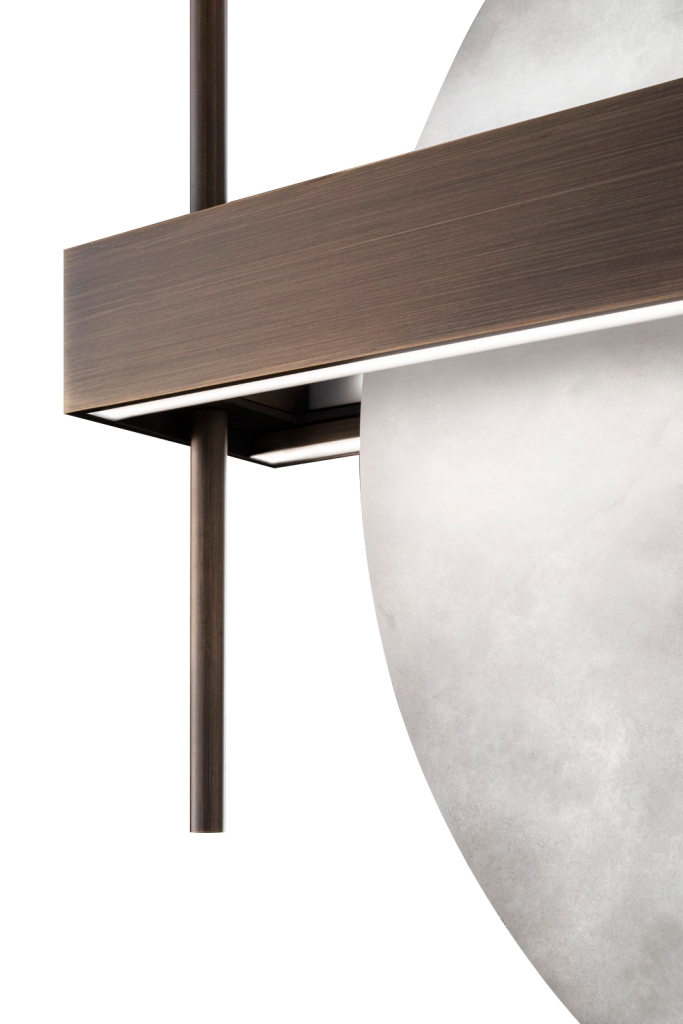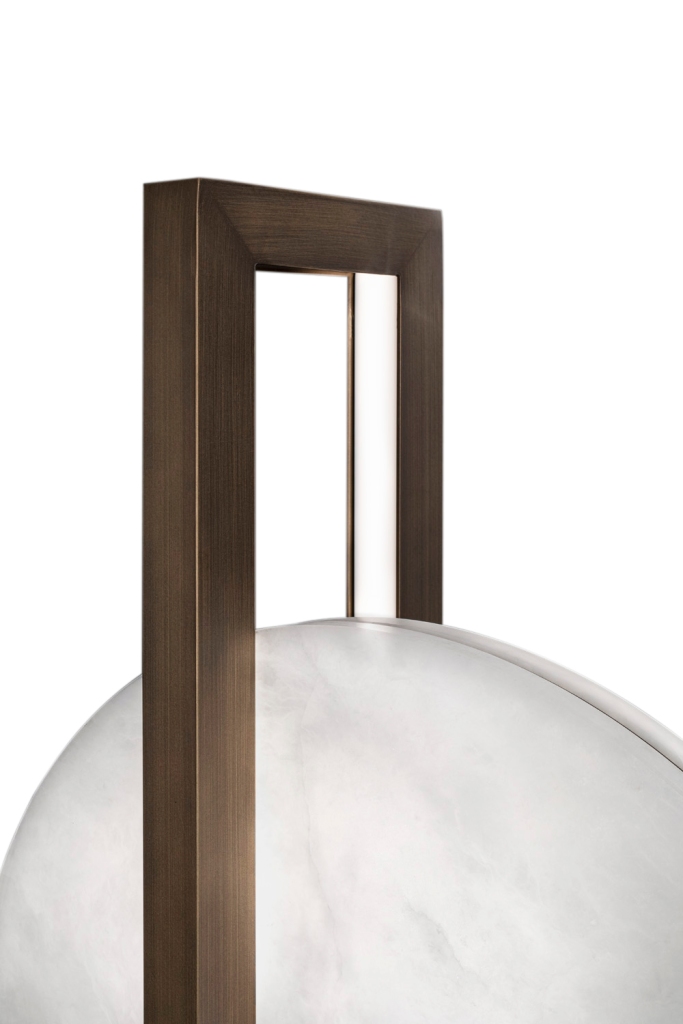 If your house has a minimal style and has a range of rather neutral tones, these lighting items may have the task to enrich any environment within your house and to make it incredible elegant. At the same time every product of this collection also adapts very well to a richer décor style given that the precious materials used could never clash in a luxury home.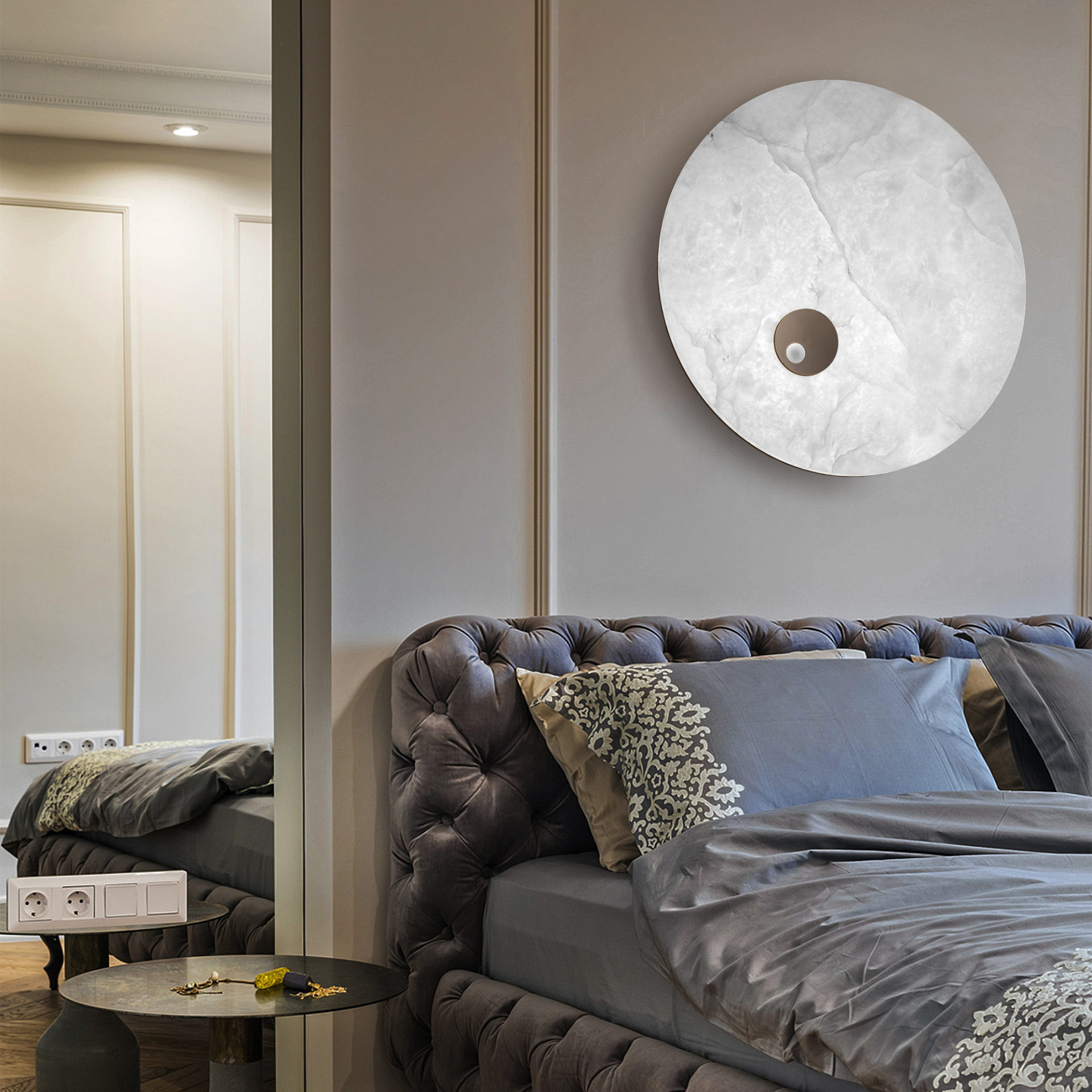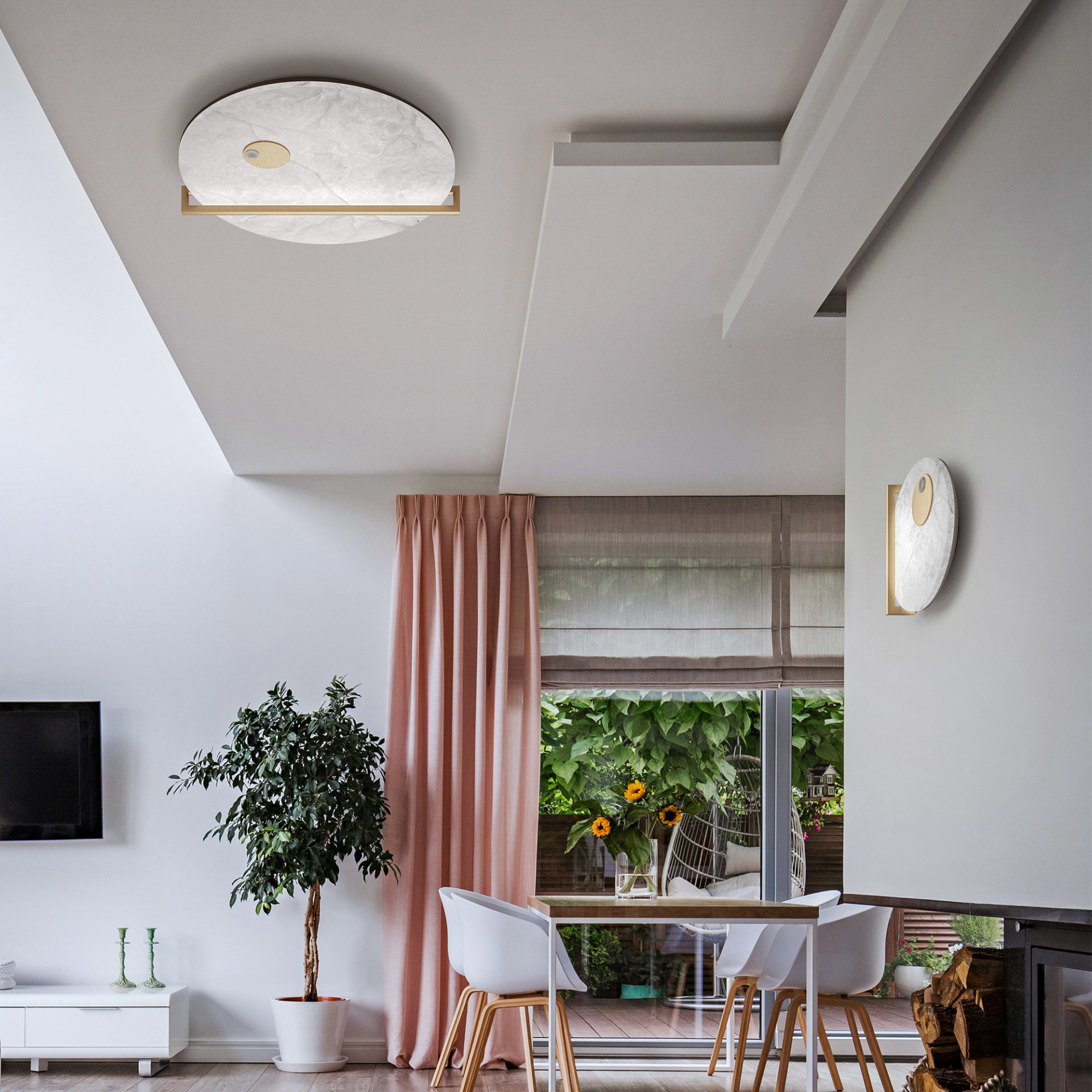 Moreover, it is precisely the innate elegance of the materials of this collection that makes it suitable also for industrial style homes and, why not, also for Scandinavian homes with a chic touch.
Here ends my narrative of Luna Nuova collection, that for its shapes and materials becomes an excellent symbol of an elegant house without having to renounce to our own preferred décor style.