In our previous article, we talked about the ambitious project Domho, that aims to encourage the integration of products dedicated to smart building and to its future implementations, of which Patrizia Volpato is one of the business partners with reference to Smart Lighting.
The experimental development for Domho project
Our company was selected by University of Padua to do some prototype tests at the HIT laboratories – Human Inspire Technology.
HIT is the research center of the University of Padua specialized in the interaction and in the relation between people and different technologies. One amongst the elements that puts this center at the forefront of innovation is its intent to face complexities of this recent field of studies by means of synergies between researchers qualified in different sectors and with several professional backgrounds.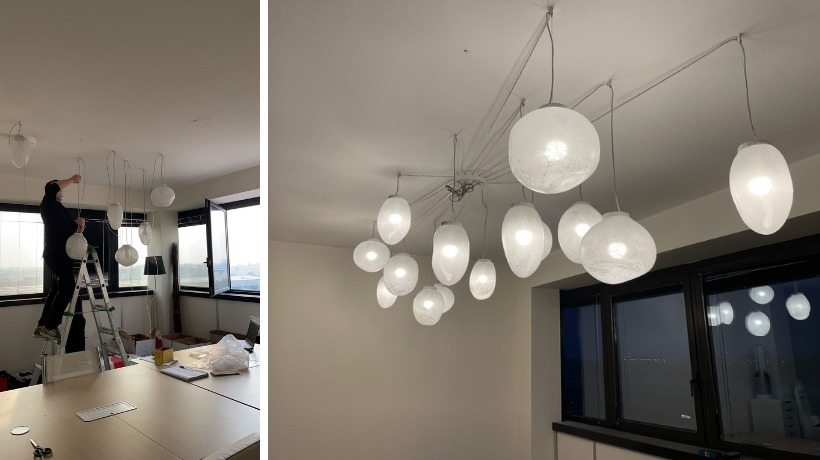 ELIV technology
Within the laboratories of the technological research Center of Padua, in relation to the Domho project, the staff of Patrizia Volpato installed one of its lighting items that integrates ELIV technology.
ELIV (Electronics for Lighting by Local Control) is an electronic system originated from the Network of Companies Luce in Veneto, the leader partner of Domho project, which enables to place lights within the IoT (Internet of Things) universe. This way it is possible to obtain the total control of any lighting system, wherever you are, in a simple and intuitive way, starting from the switching on of an item to the creation of complex lighting scenarios. All this is possible thanks to a complete range of dimmers, integrated in or external to the lighting item, for the management of any lighting bulb, from the halogen ones to the LED ones.
What are the control modes?
Three are the lighting control options with ELIV: an application, some buttons and our voice. Through Wifi protocol in fact, ELIV connects and communicates with smart speakers Amazon Akexa and Google Assistant, always in compliance with privacy and safety requirements since information is protected in HTTPS and SSL.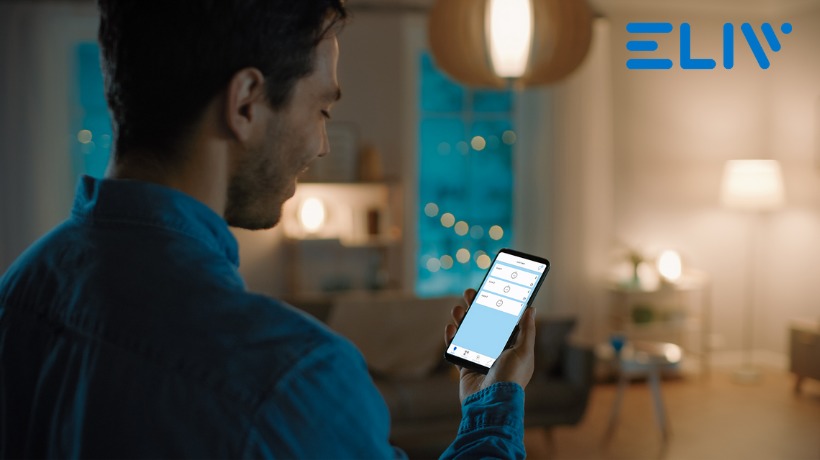 Research at HIT for Domho
Within Domho project, the team of Patrizia Volpato gave its contribution in making tests on the new ELIV technology, installed on lighting prototypes of its product collections, this way participating at the progress of research related to IoT and to smart lighting. Such experimental development activities for the evolution of hardware prototypes within the lighting sector have been made at the Interdepartmental Research Center HIT, so as to reproduce real operative conditions and therfore being as close as possible to the final scope of Domho, following the principles of accessibility and inclusivity.