New Collection 2020: Illusion
The lighting design Collection "Illusion" is part of the New Collections 2020 by Patrizia Volpato, which encompass the last light projects of our company.
Illusion is a collection focused on gracefulness and suspension lamps: circles that radiate light, form original horizontal and oblique weaves, expressing elegance and having a great impact, especially in open spaces.
Suspended light circles: the magic of Illusion
Even though we do find a very common shape for the lighting sector, that is rings of light, still this collection wants to push itself further, bringing such rings to their highest artistic and technological expression. How? By means of a selection of refined and precious finishes, used for the first time in combination with such model types. Not only that, yet also by choosing to add LED technologies with an extremely high performance.
To the naked eye, the typical suspension lamps of Illusion could appear as very simple on the aesthetic side, however, both their technical complexity and their technological value are considerable.
Finally, customization becomes one of its strengths: clients can freely choose the ultimate composition of their installation starting from just one single ring, this way establishing the most suitable design for their own environment.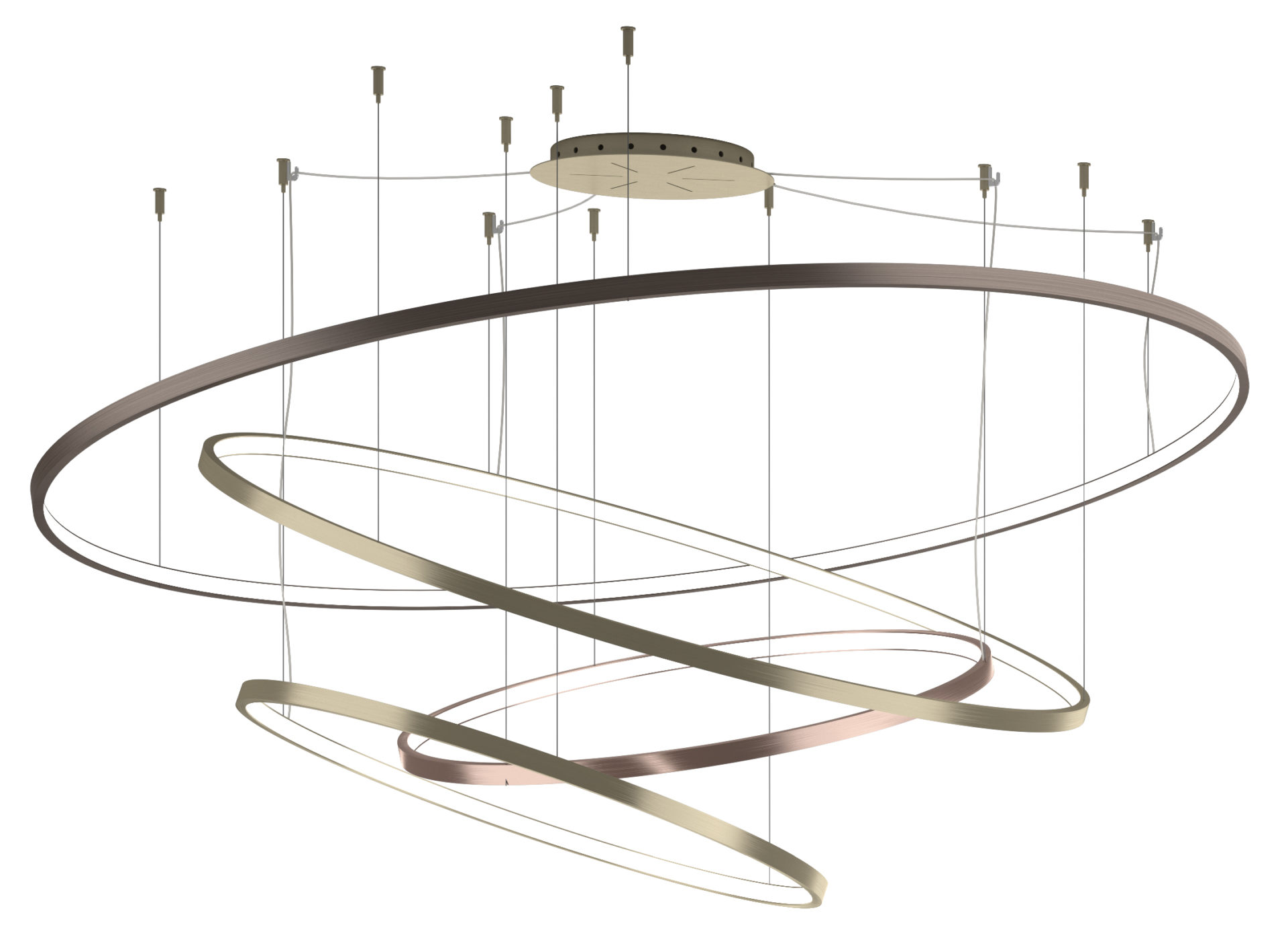 Technical Characteristics
The minimalist design of Illusion hides technical specifications that enable the items of this collection to become cutting edge products.
The profile of only 20x15mm of each ring contains an aluminum dissipator and a diffuser in opaline polycarbonate for a strip LED with very high performance. Such strip LED is compatible with the Domho system for smart buildings and is set to 130 lm/wt for a total of lumen that is given by the dimension of each ring to be summed to the total of rings, with a CRI higher than 95 and a standard light of 3000°K.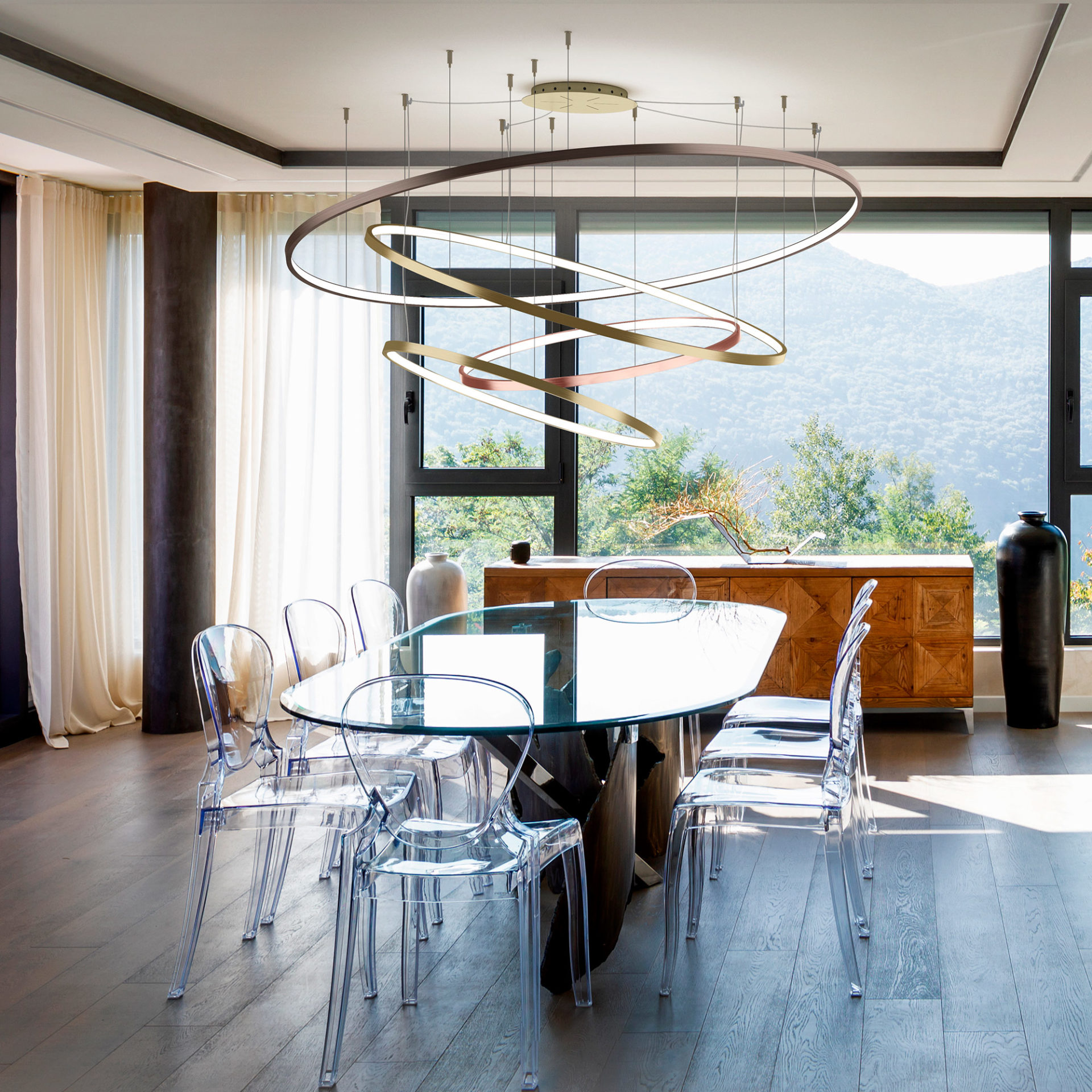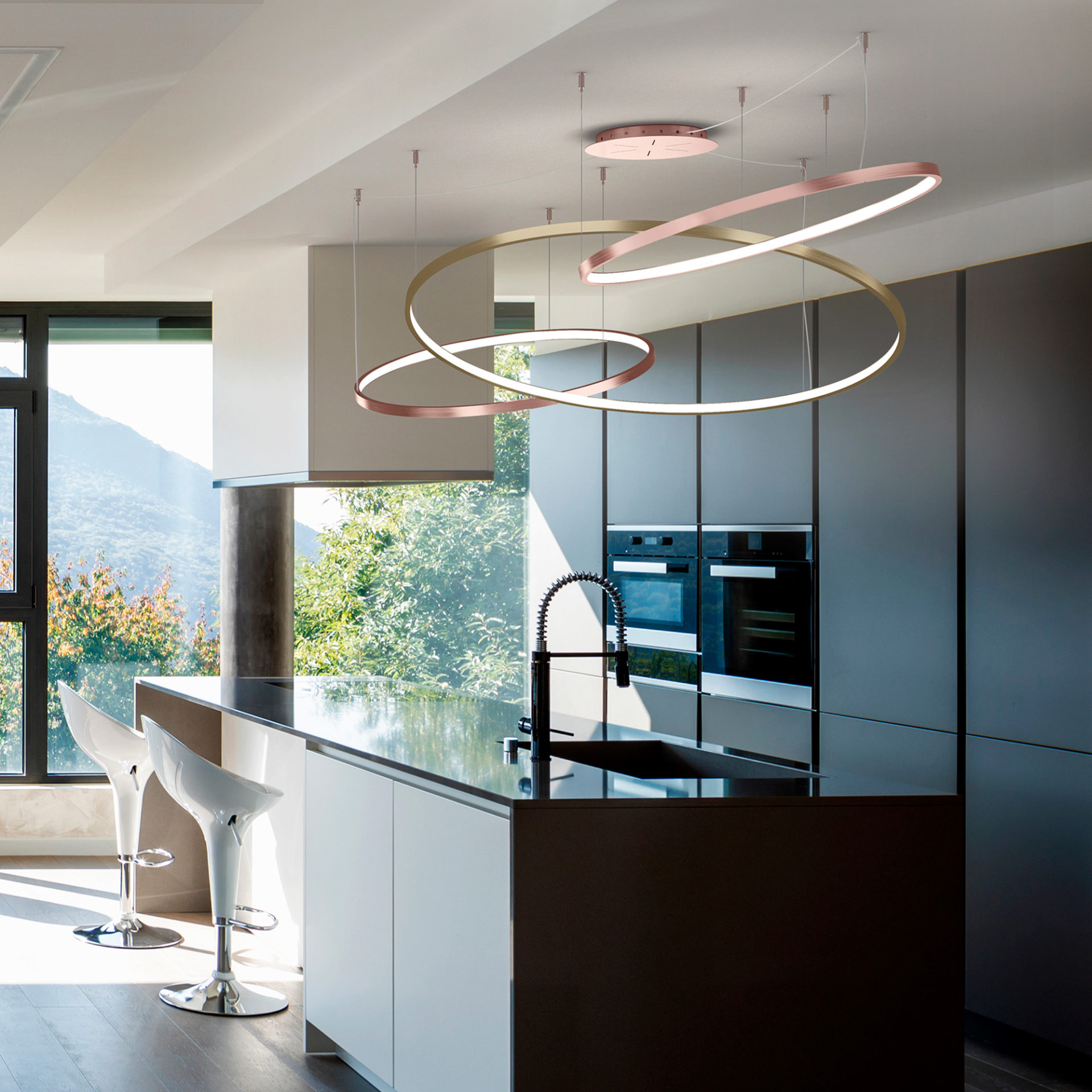 Details of Illusion collection
Materials
The galvanic finishes, completely Made in Italy, give the final touch: aluminum becomes precious and gives solidity and personality to the profiles that by their own nature would otherwise appear only as thin and slender.