New Collection 2020: Vela
Amongst the new "Collections 2020" signed by Patrizia Volpato and presented at the competition Venetian Smart Lighting, Vela perfectly combines past and present times of lighting design.
The lighting collection Vela is actually capable of merging together traditional elements such as the famous croziers from Murano island, well known already during the historical period of the Venetian Republic, with more modern glass slabs, in an incredibly well balanced union. Such marriage between worlds that apparently are so distant from each other gives birth to chandeliers and wall lamps with a very original and extremely modern character.
The sinuosity of the croziers alternates to the brightness of the glass slabs that are strictly geometrical, this way offering crafted lighting items that within their several functions adapt to different spaces, thanks to a strong personality.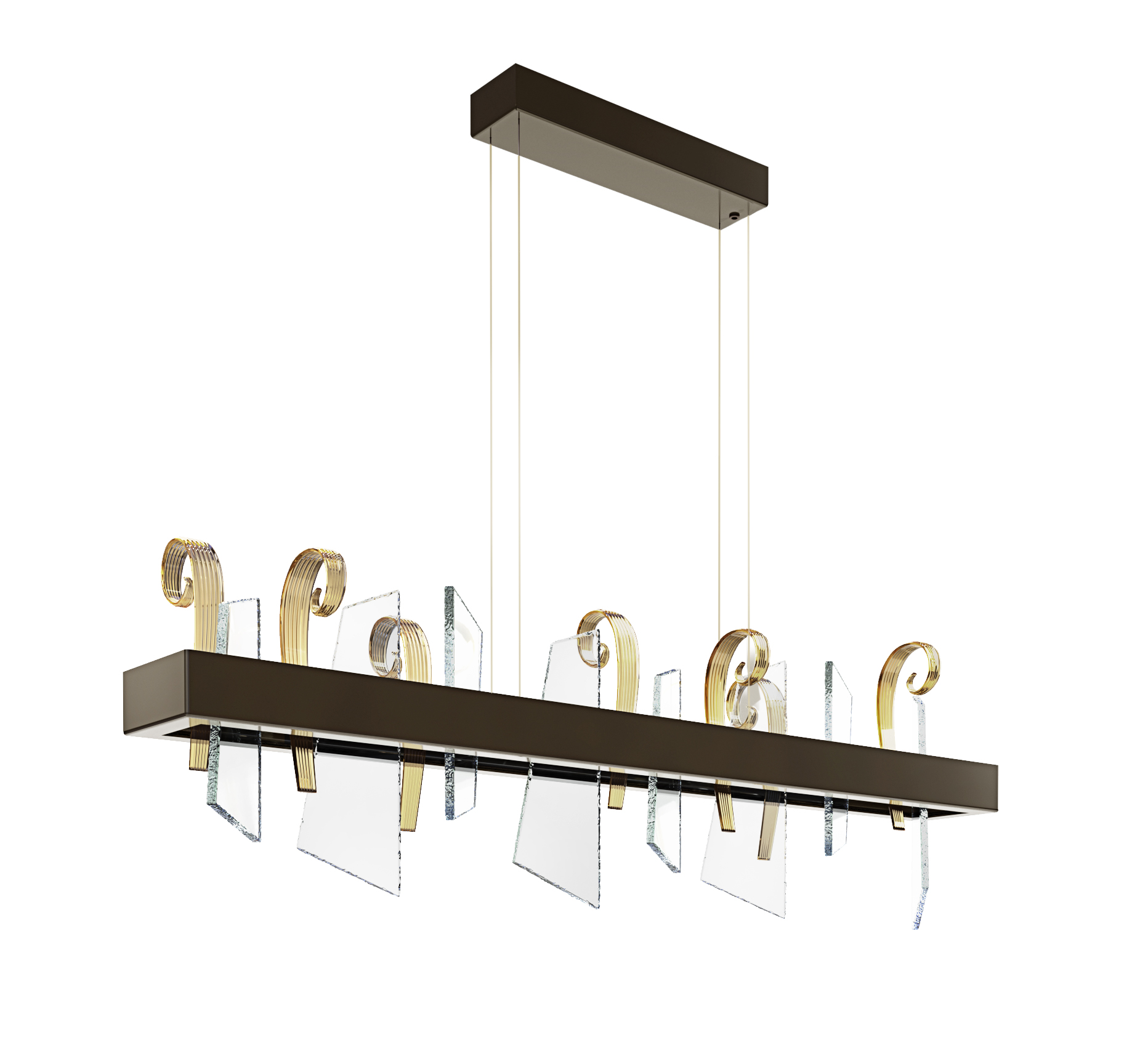 Technical Characteristics of Vela
Design
By alternating different shapes, rounded for the croziers whilst squared and rigid for the glass slabs, all products of Vela collection become original, since such shapes are combined so as to seem casually matched. As a matter of fact instead, the design of each piece is studied in all its minimum details, so as to make the light source become the protagonist of the environment.
The juxtaposition of the clear glass slabs with the different shades of the croziers highlights even more the topic related to contrasts, this way guaranteeing the distinct character that the entire collection proves to have.
All the above is also supported by a metal frame that gives a contemporary tone to the collection and that can be customized with reference to its finishes.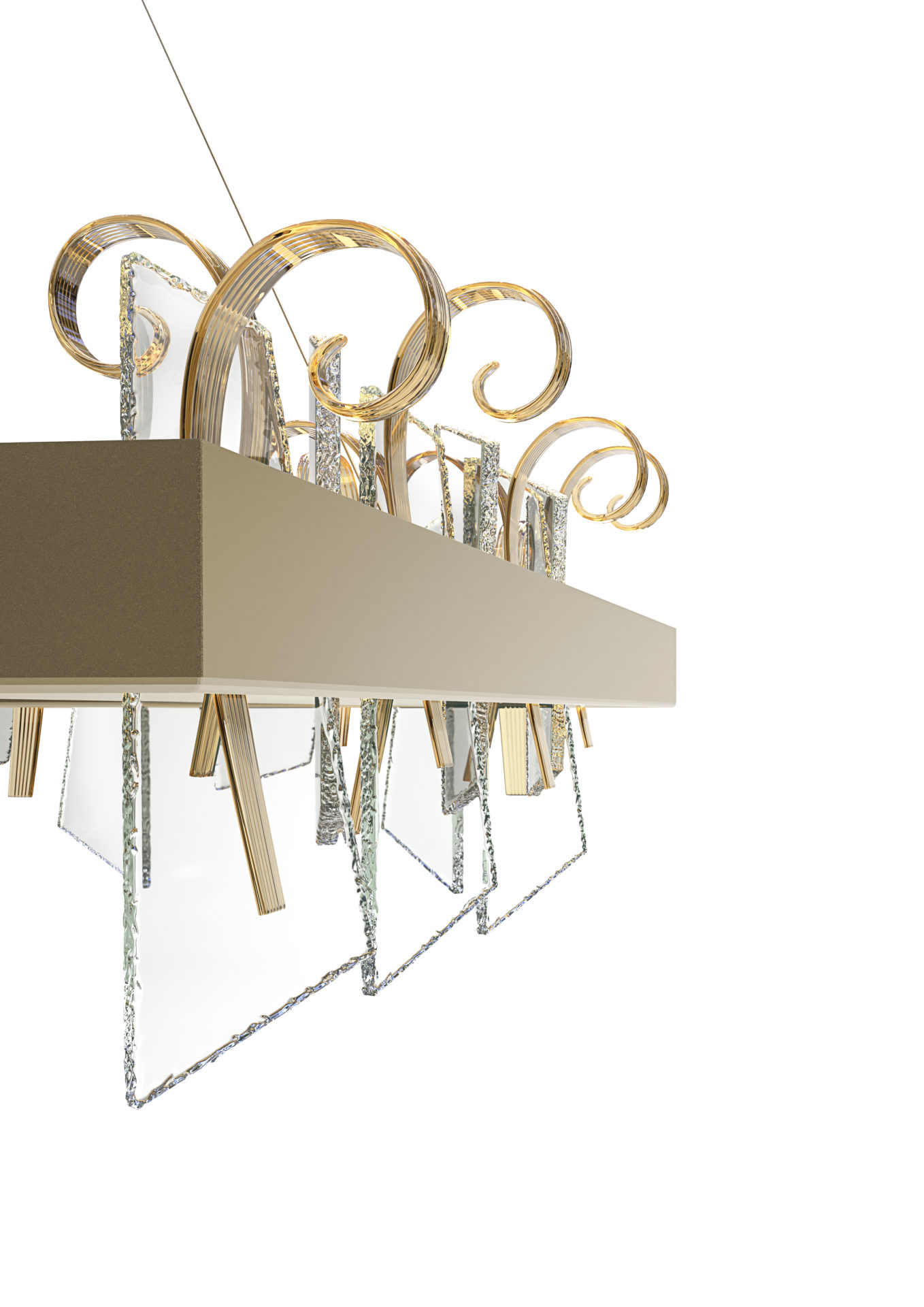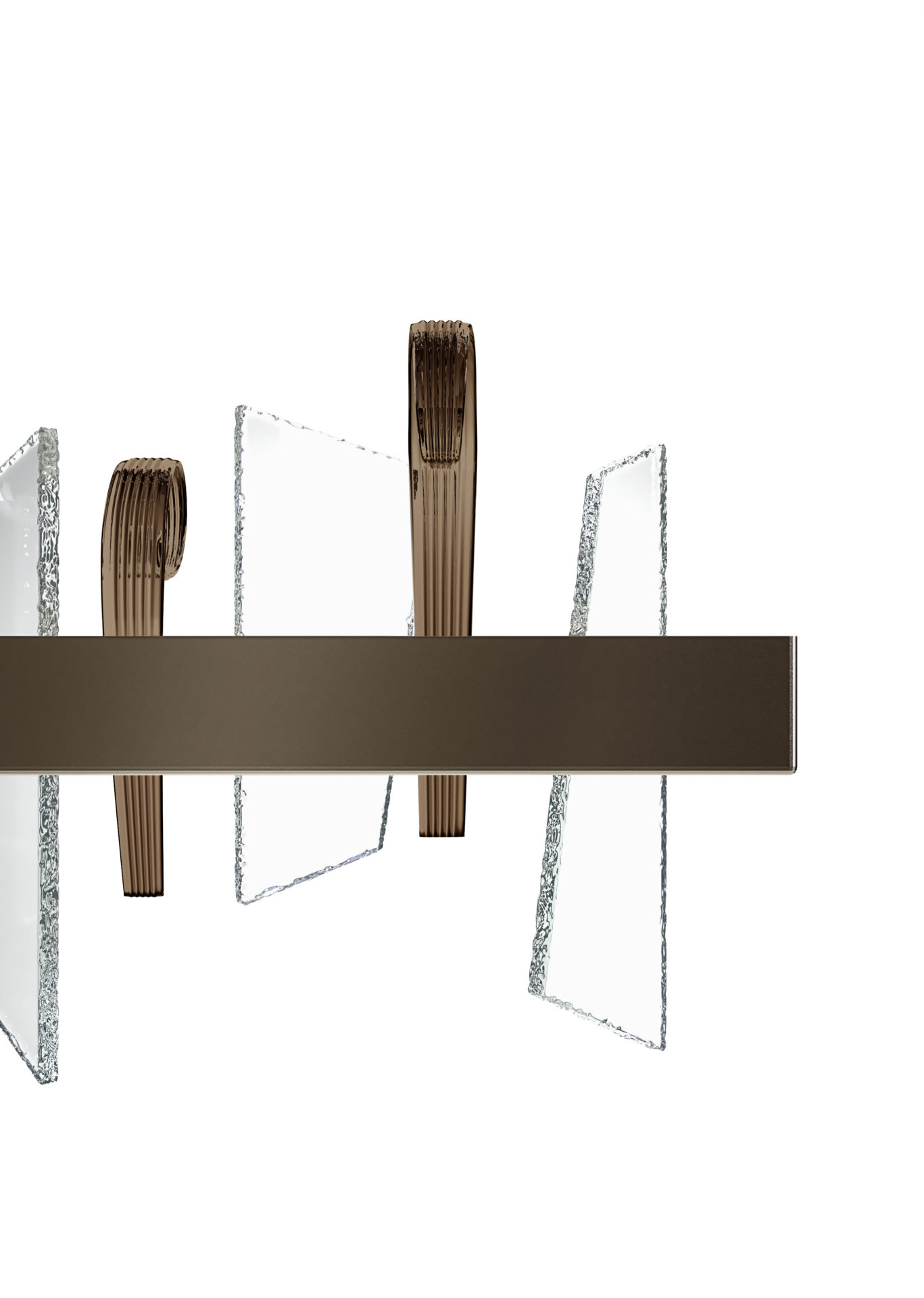 Details of collection Vela
Technology
The design of the items from Vela collection also welcomes the most modern lighting technology, such as the double-sided LED panels, that enable light to spread in any direction, as well as the systems for the integration with smart buildings.
In particular, lighting originates from a double-sided LED panel with very high efficiency, then passing through an opaline diffusor and exploiting a rasterized plexiglass; the LED is also dimmable and it can be integrated with Dohmo technology.