If you are renovating your house yet you don't know where to start as for the lights, this guide through the most common mistakes referred to house lighting will be of great help for you. If on one side you could feel more confident with reference to the aesthetic aspects, on the other side you may be confused from a technical point of view.
For this reason, today we will discover together which are the most common mistakes we make when we have to light up our house.
Common mistakes when choosing your house lighting items: the style of the lamps
When you have to furnish your house, choosing lamps that have the most suitable style is a fundamental aspect to be able to give a pleasant look at every space. A very common mistake is to choose items that contrast with the room they are placed, making it become scarcely harmonious form an aesthetic point of view.
One of the most frequent pieces of advice I often give not to fall into this mistake is that of choosing one element, that can be a material or a color, which is already there in that same room and try to select a lamp that recalls such element.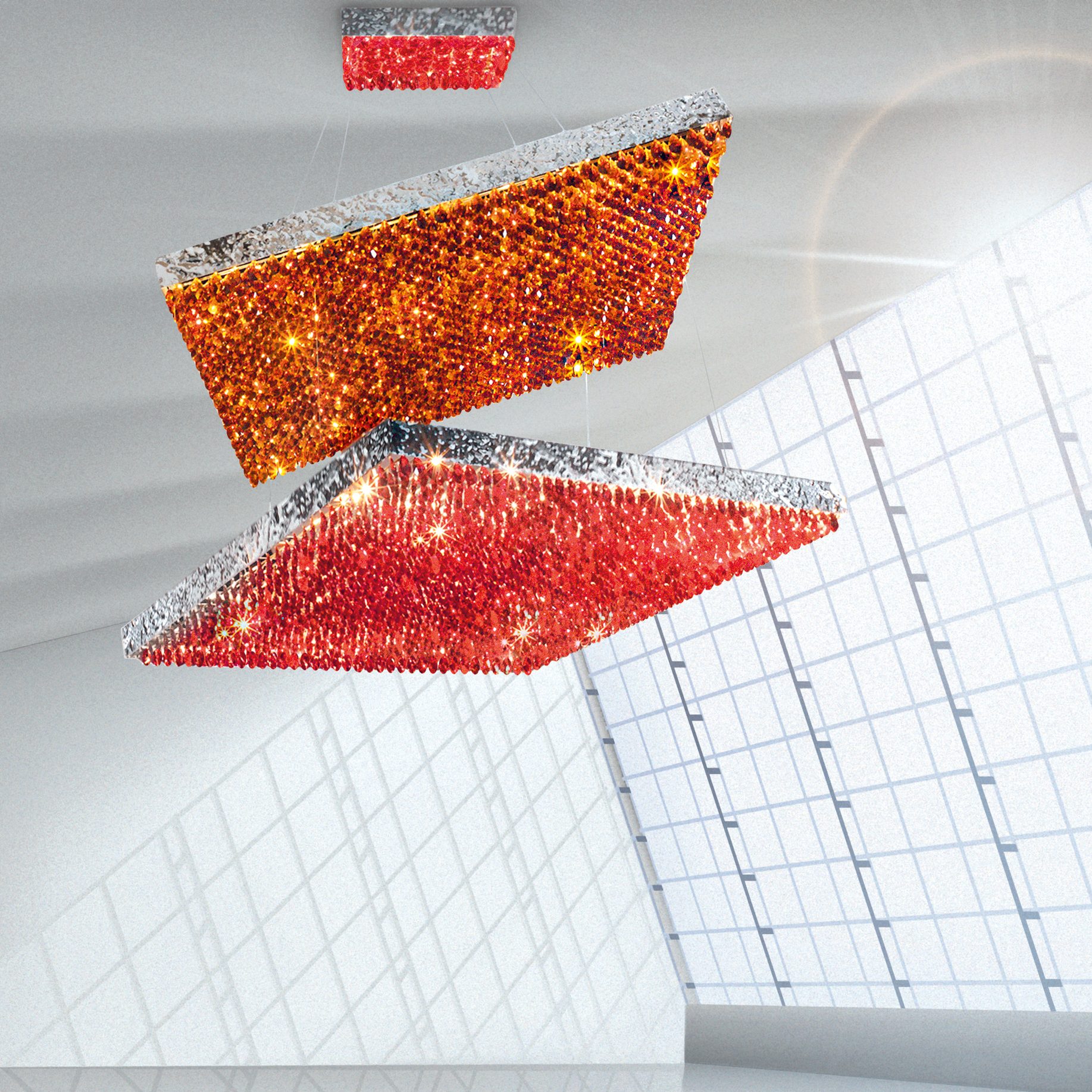 Images from Magma Collection by Patrizia Volpato
Common mistakes when choosing your house lighting items: the position of the lights and of their switchers
Choosing the right position for each lamp within the house has a great importance. Often instead, it happens that lights are placed in the wrong spaces or else at heights which reveal not to be functional. For example, did you know that the ideal height of a chandelier from a table is 70cm? If it is placed too high or too low it immediately looses both its functionality as well as its aesthetic role.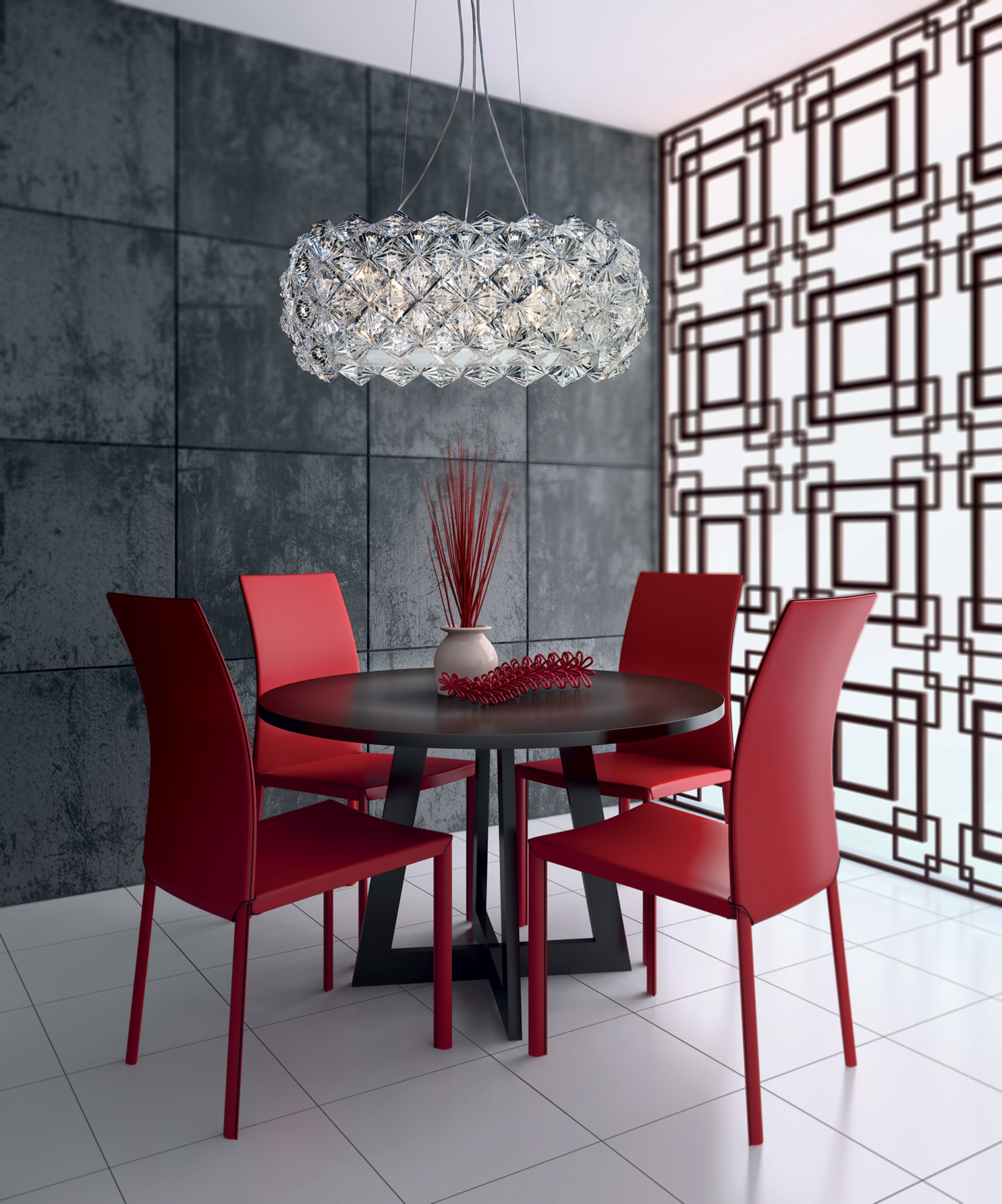 Images from Prisma Collection by Patrizia Volpato
To such category we also add the mistake of placing the switchers in spots and at heights that are barely functional. We must actually consider how we use the room and where the furniture is placed so as to be able to use it at its best, without being obstructed. The switchers next to the door that we use when standing up for example, will have to be placed at a different height compared to those that we use when we are laying in bed or sitting on an armchair.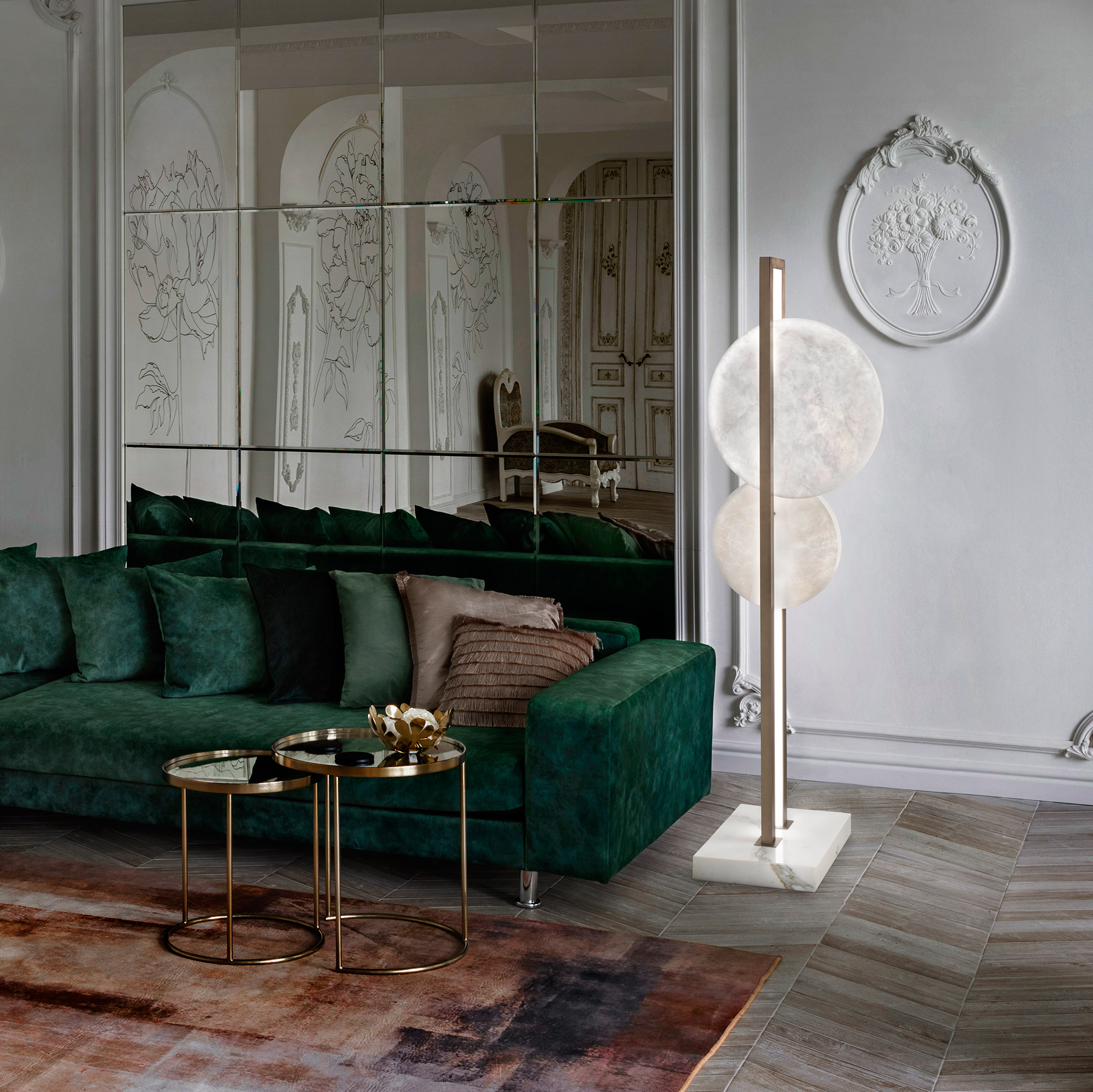 Images from Luna Nuova Collection by Patrizia Volpato
Common mistakes when choosing your house lighting items: technical characteristics
This is probably the most popular topic amongst common mistakes, because there are many technical aspects on which mistakes can be made. It can actually happen that the light intensity is too high or too low, making a place too full of light or rather too dark to be able to live it at its best.
Also the light temperature is an important parameter that can jeopardize the comfort of a room; for this reason there is a scale of values that helps us: the Kelvin scale, which divides the light coming from any source as warm, neutral and cold. To have some natural light for example, we must choose a value between 4000 and 5000 Kelvin degrees to find the ideal light.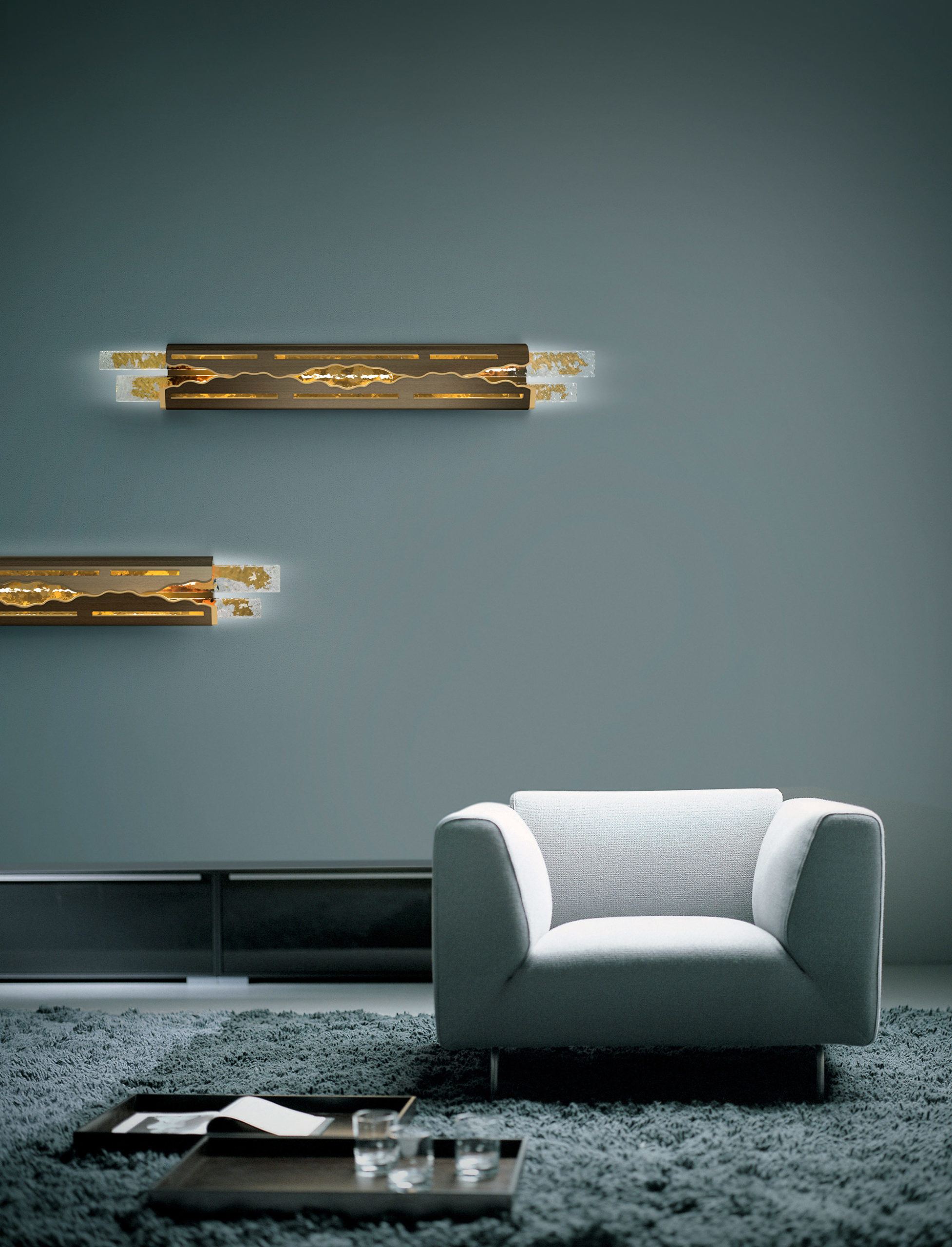 Images from Flow Collection by Patrizia Volpato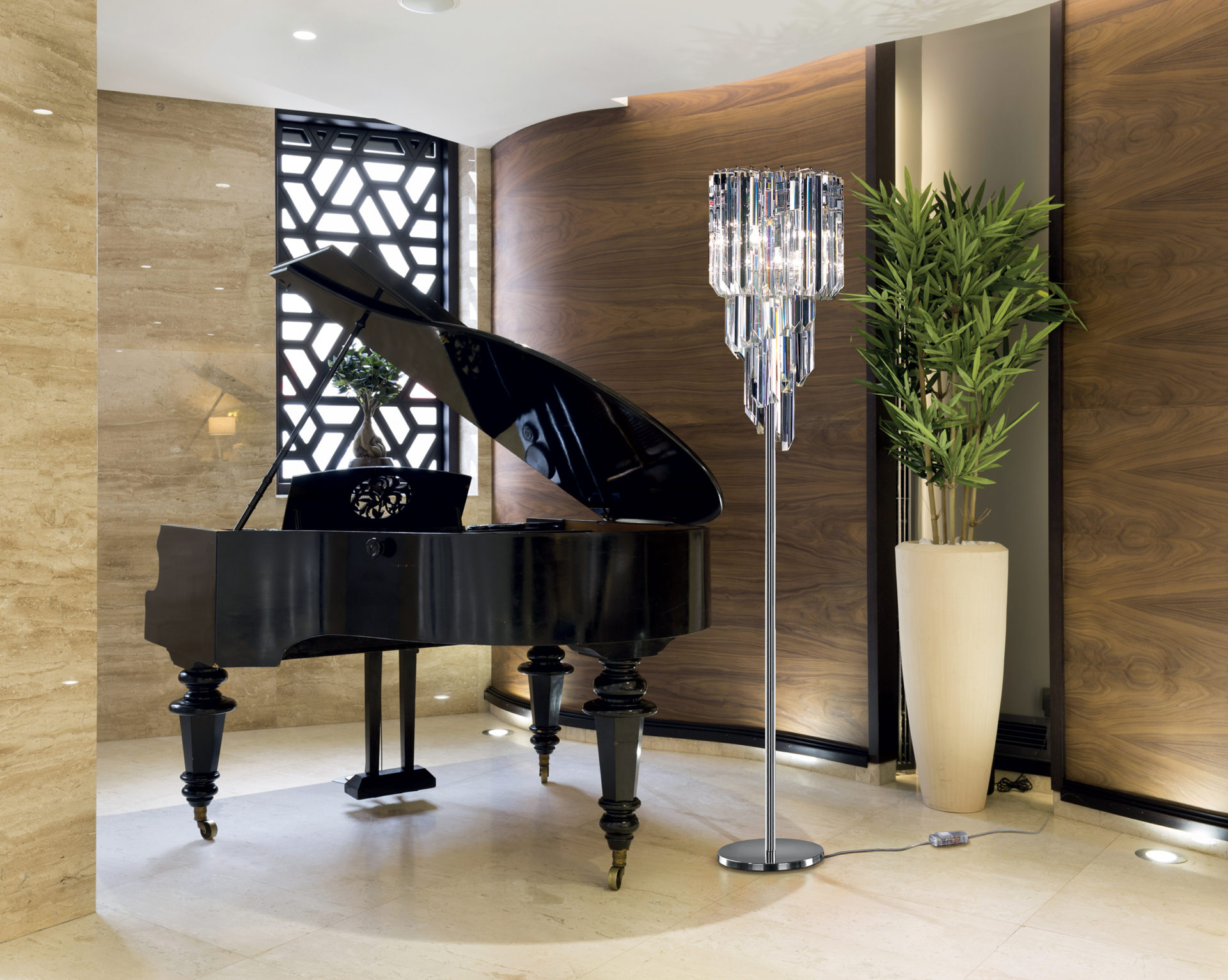 Images from Cristalli Collection by Patrizia Volpato
To make sure we have a space which has a perfect light distribution, it is always advisable to ask an expert for a technical lighting design project that respects all parameters related to habitability and visual comfort.
With this last mistake we conclude this short guide on the most common mistakes when choosing your house lighting items. Thanks to such suggestions I really hope you may find your way in the fascinating universe of lighting with greater awareness!