Glass and Crystal
The origins of crystal are to be found in our beloved Venice, Murano island in particular, starting from one of the most ancient and most used materials: glass. As a matter of fact, already in Middle Ages already Venice  became one of the most important hubs for glass, thanks to its geographical position, in between Western Europe and the Far East. Moreover, the glass masters were obliged not to leave Murano island to make sure their secrets would remain within Venice town.
It is precisely in XV century that Angelo Barovier, renowned glass artist and glass scientist, invented "crystal" in Murano island, by adding various substances to glass such as sodium and manganese. Since this type of crystal is actually a very pure sodium glass it is called "crystalline", whereas the word "crystal" with a scientific meaning is used to define the lead glass of English origin.
Actually crystal, as we came to know it for years, was born with a very high percentage of lead, whilst glass contains instead large quantities of calcium and other alkali metals. Thanks to lead crystal gains a very high refractive index and lots of elasticity, two aspects that have always characterized it for its brightness. All this pushed it to become one of the most precious materials selected for high-quality decorations, such as glassware, mirrors and chandeliers of the luxury sector. As time went by, its chemical composition evolved due to the entry into force of RoHs Regulation in the European Union, of which we already talked about in a previous article, that entailed the exclusion of dangerous substances, such as lead, in the production of various kinds of objects. For this reason, a new and different chemical composition was found, which many producers became "jealous" about, as it enabled to exclude lead yet at the same time to maintain the typical brightness of crystal.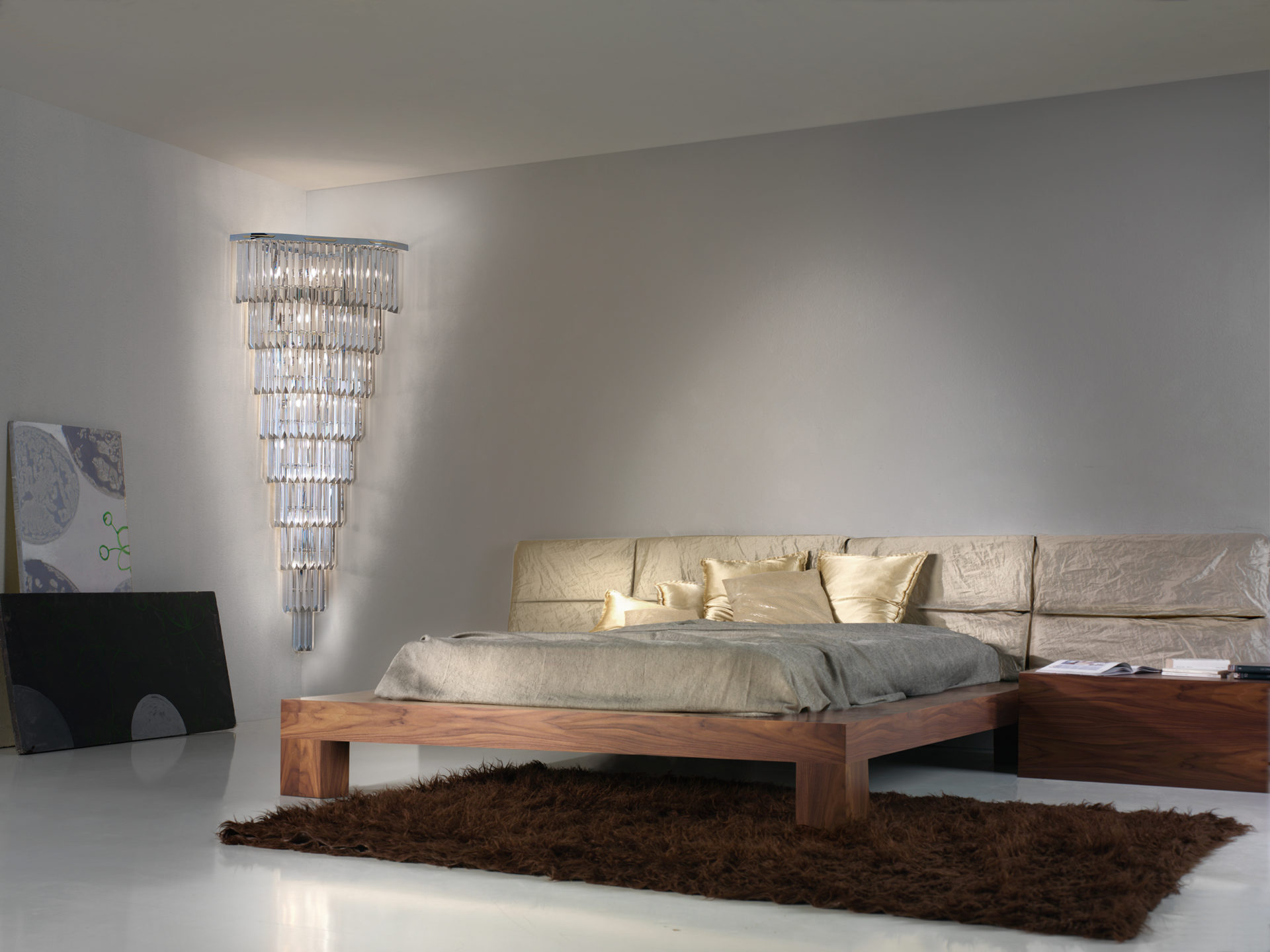 Crystal as a source of artistic inspiration
Crystal is a material with a natural tridimensional shape, it is resistant and simply fascinating: this is why it has inspired the entire Cristalli collection by Patrizia Volpato. The magic of light acquires an even more mysterious meaning when it is fractionated within these chandeliers as they are lit up and thanks to their multifaceted shape they can really split light and offer some extremely special optical fascinations
Cristalli Collection: high customization
The items of Cristalli Collection are proposed both in Murano glass as well as in crystal, some very precious and of very high quality materials, the processing of which entails an unrivaled craftmanship.
Each product is therefore also highly customizable, starting from the choice of the materials and of the shape, trihedrals or quadrihedrals, then moving also to the choice of colours. The different available colours are many: from the most classic clear one to more intense ones such as amber, smoked, bronze, red and the more delicate ones such as aquamarine. Also the frame can be chosen by the client: polished chrome or 24 karat polished gold are the two alternative finishes proposed for the items of this line.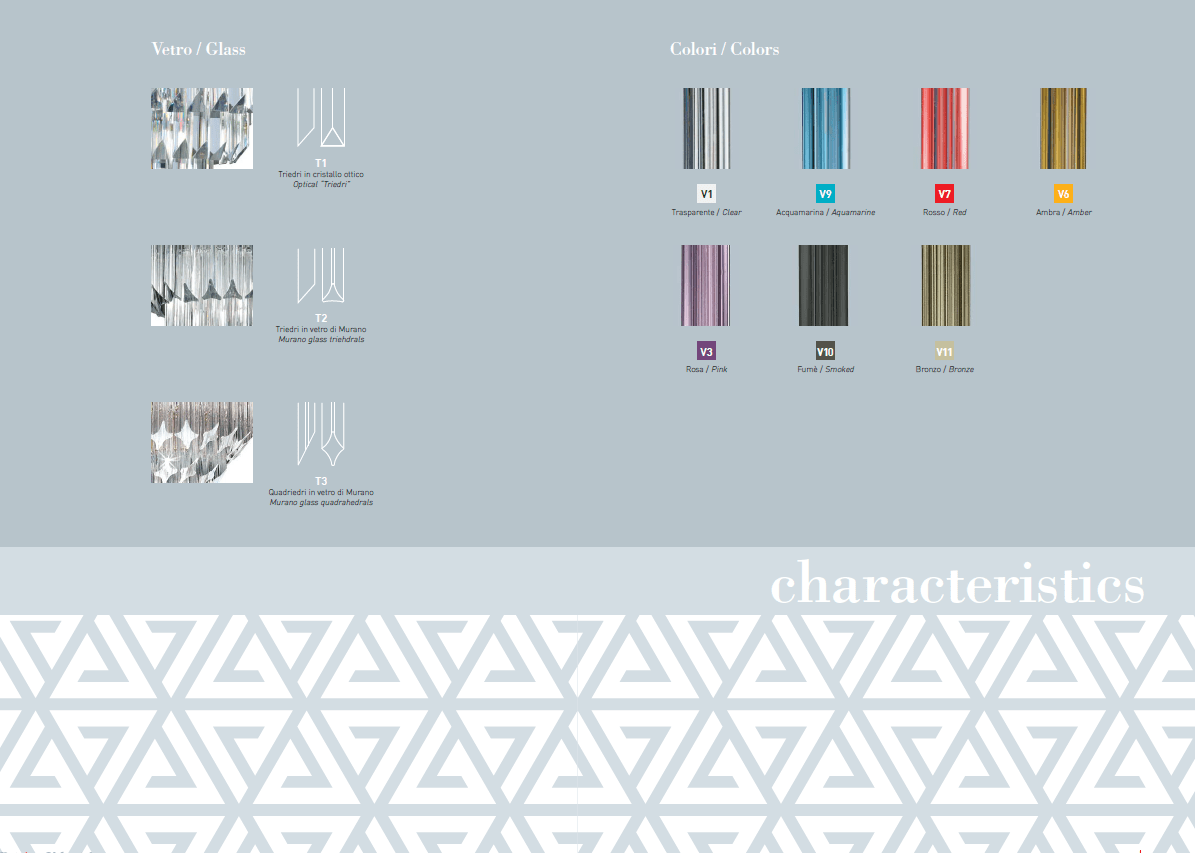 There are several types of products that belong to this collection: from the large ceiling lamps, to the pending chandeliers that dominate living rooms as well as wide residential spaces and more, to the wall lamps with a stunning effect, up to the table and floor lamps that fractionate light in a homogenous way within the same room.
You now just need to choose your favourite amongst these elegant creations!