If you are asking yourself how to brighten up your living room but you do not know where to start, this article may suit your needs. Being it one of the most versatile rooms of every house, as it hosts many different functions, the lighting concept of a living room must be carefully studied. It must in fact adapt to all necessities and activities that you usually do in that room, from watching TV, to welcoming guests, as well as to read a book in your favorite couch.
How to light up your living room: choosing the position of the lights
The first step to light up your living room is to keep clearly in mind the position of the lights within the room, these have to be considered with regard to the functional areas and the furniture of the actual space.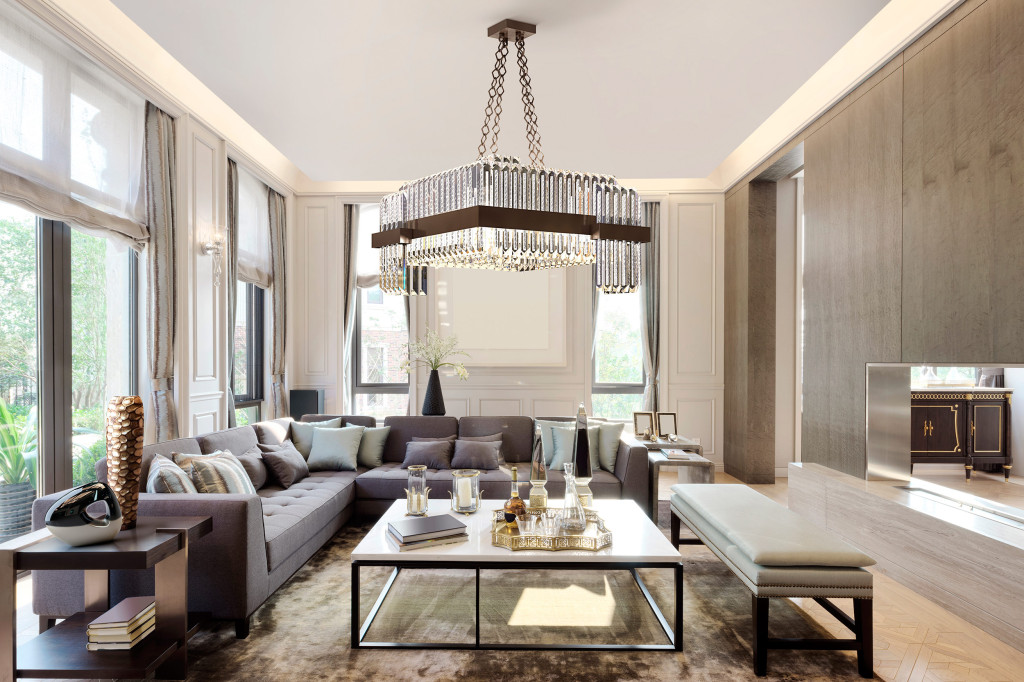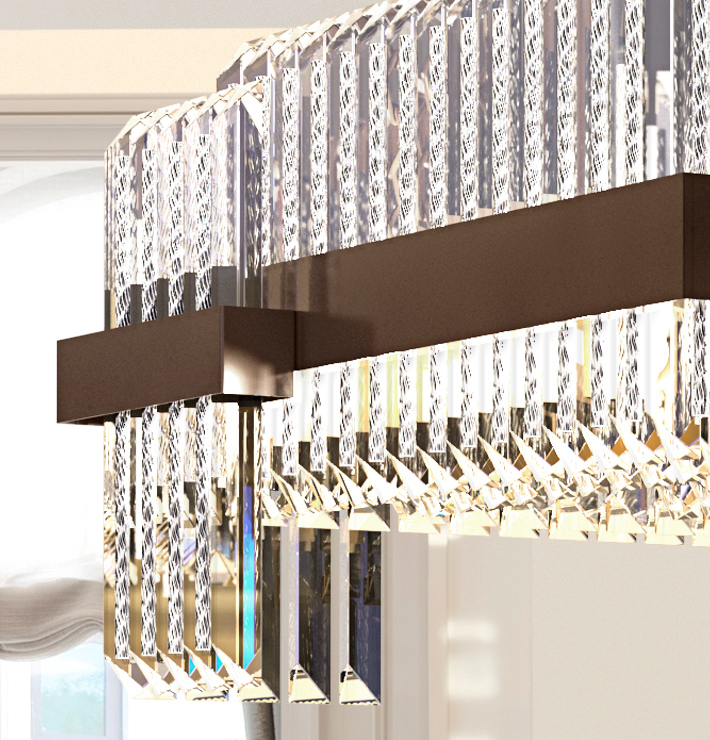 From the collection Diamante by Patrizia Volpato
Traditional guidelines mention a big chandelier above the sofa area, however, we can also opt for many suspended elements in an angle, acting like a vanishing point of the room. Moreover, there is no reason for not choosing a table lamp with an important design for your reading corner or else two wall lamps to give value to some piece of furniture you really care for or to a beautiful wall.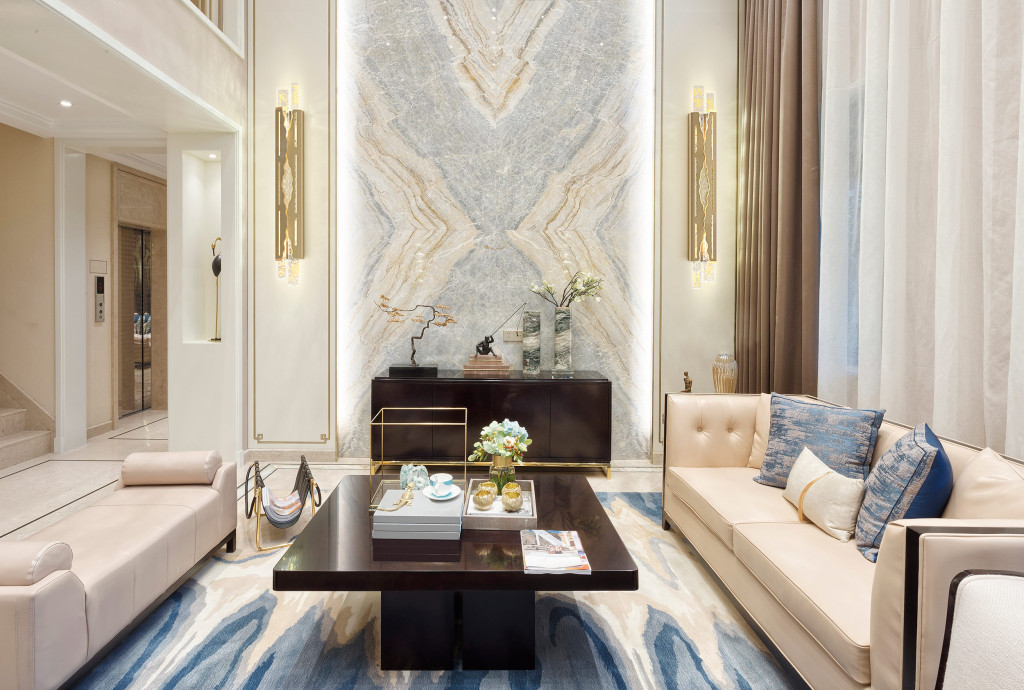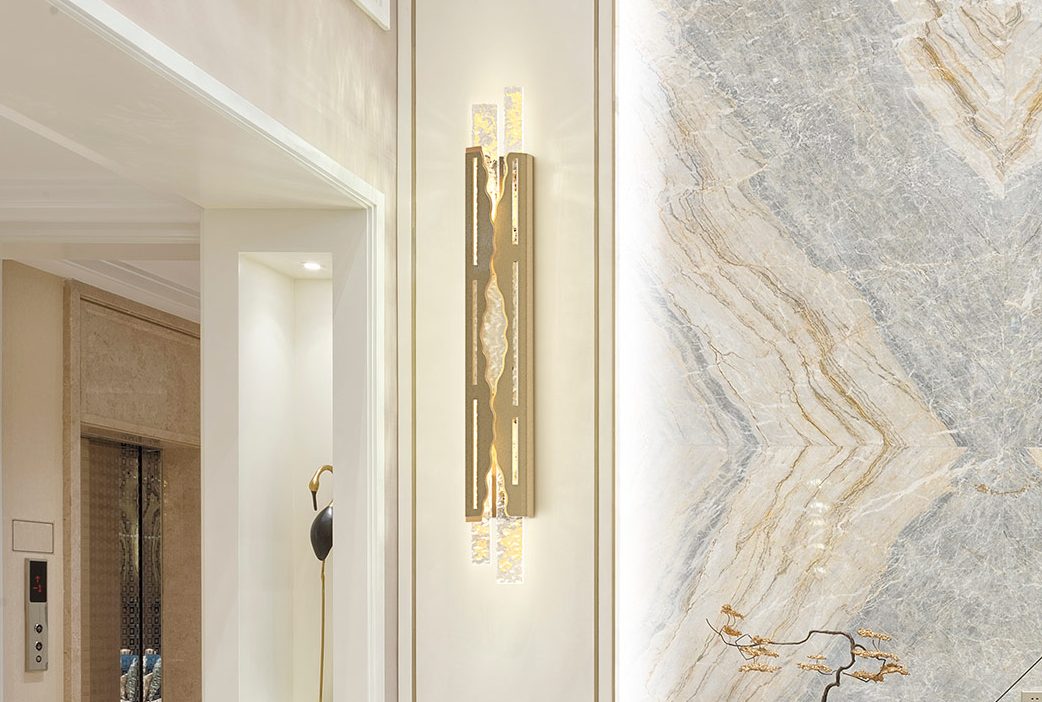 From the collection Flow by Patrizia Volpato
On the basis of such considerations, you will make sure that sockets and light spots are already positioned during the design phase, so as to avoid expensive changes in the following stages.
How to light up your living room: which lighting items?
Once you have decided for the ideal positions of lights in your living room, you will only have to navigate the different types of items that the lighting universe offers. Next to technical lights (spotlights and strip led for example), decorative lights play a strategic role in making a living room magnificent and well illuminated at the same time.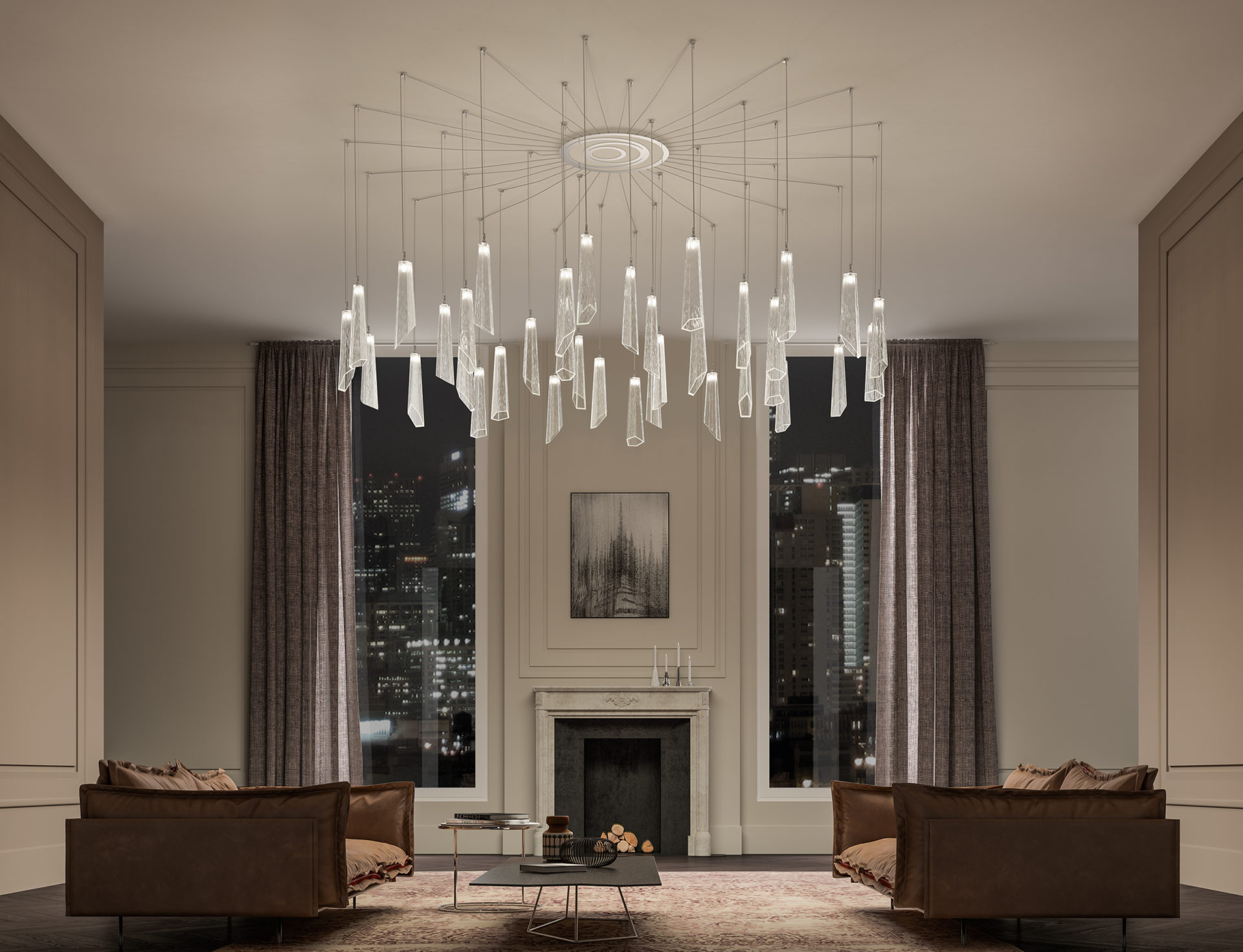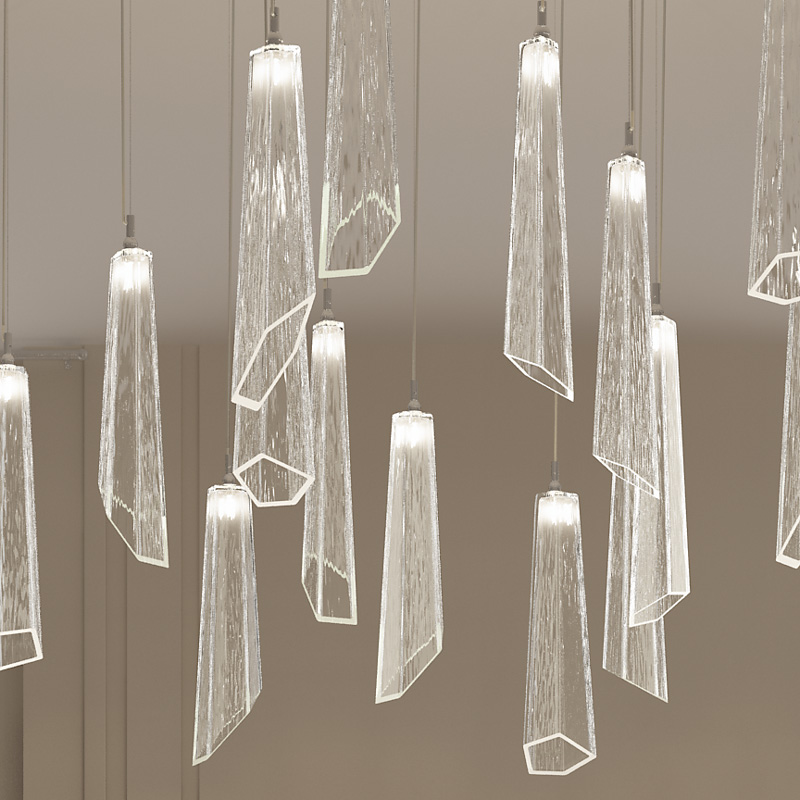 From the collection Crypto by Patrizia Volpato
With ceilings of a certain height, the protagonist can only be an important chandelier: choose a scenic, iconic and precious item that leaves anyone coming in your living room breathless.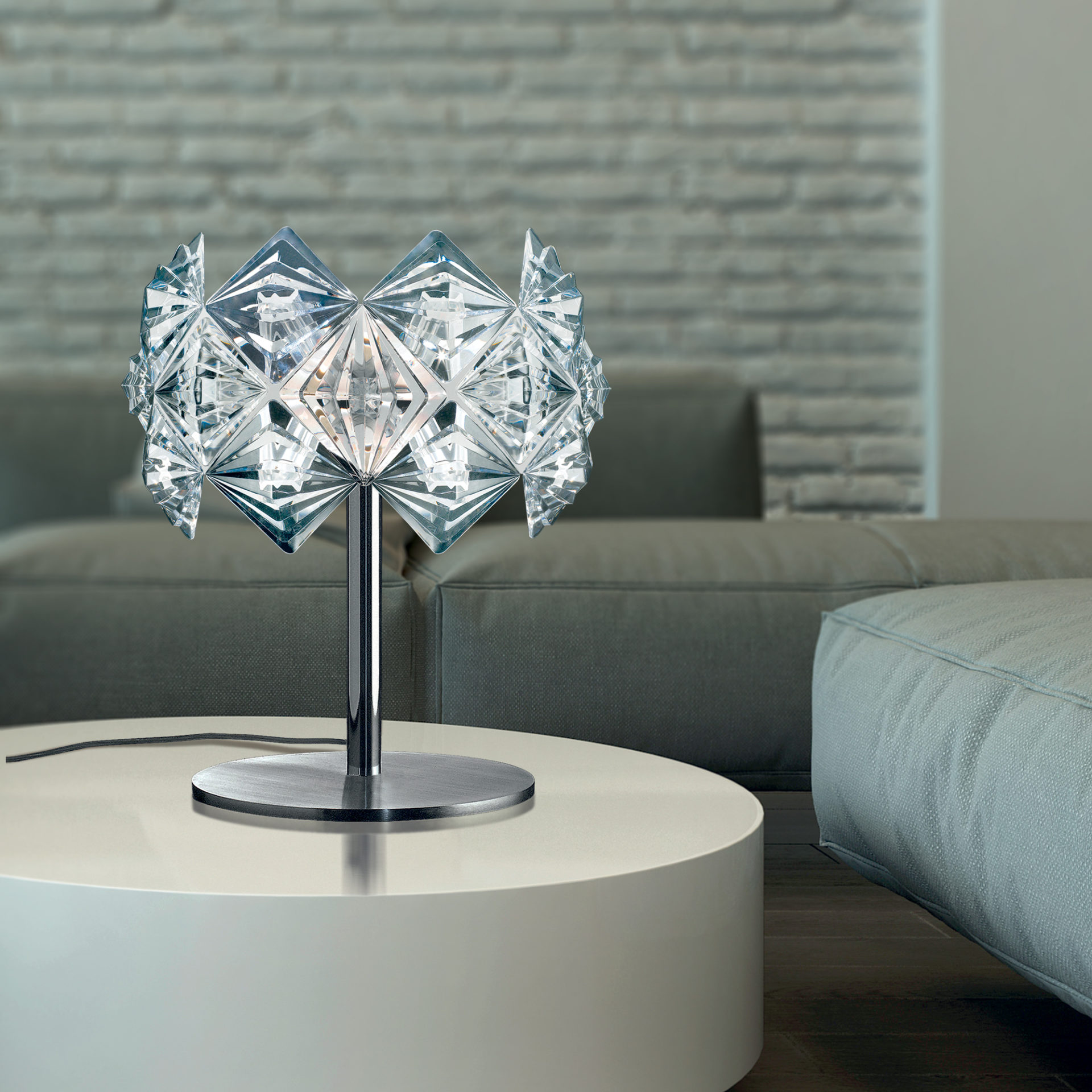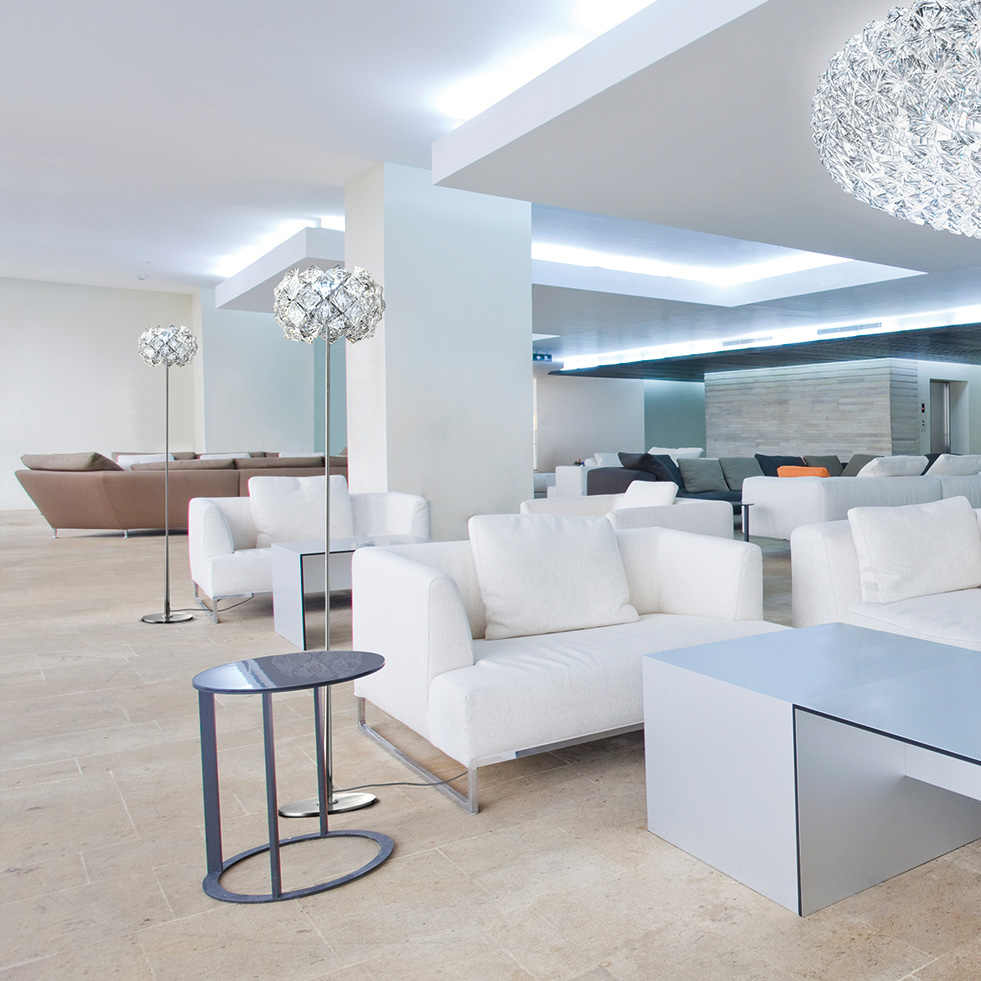 From the collection Prisma by Patrizia Volpato
Should you not have big heights, my advice is to opt for table and floor lamps matching together, in order to highlight your attention to refined details. Let's not forget, as an alternative, wall lamps too, these have been for years the symbol of a very retro style yet today they are fashionable again, with innovative design proposals.
How to light up your living room: say no to too many or too few lights
The correct lighting also depends on the right measure. If on the one side insufficient lights can make the living room too dark, on the other side too many lighting items may create an uncomfortable space, also disturbing the eyesight.
Finally, don't forget to emphasize natural light coming from the windows at its best, so that together with well positioned lighting items that have a strong design, your living room will shine of its own light.