In 2003 the European Union issued RoHS Regulation: it came from the need to reduce as much as possible the enormous quantity of wastes originated from obsolete electronic devices, which, as we all know, may cause serious damages to the environment and to all living beings.
European Regulation 2002/65/CE called RoHs (Restriction of Hazardous Substances Directive), is a law thanks to which the European Union puts several restrictions in the use of hazardous substances within electric or electronic devices.
It is strictly connected to the better known WEEE Regulation, which identifies the laws for the disposal of electronic and electric devices by controlling the accumulation, the recycling and the recovery of such devices.
Details of European Rohs Regulation
What are the substances that have usage restrictions according to RoHS? Lead (Pb), mercury (Hg), cadmium (Cd), hexavalent chromium (Cr6+) and some flame retardants polybrominated biphenyls (PBBs) other than other polybrominated diphenyl ether (PBDE) common in the production of most of the electronic and electrical devices commercialized within the European Union, even if produced in extra European countries.
Many are the devices involved in such limitations, such as: household appliances, lighting devices (light bulbs included), toys, medical devices, computing devices, vending machines etc..
CE Mark
When we verify that a product has CE Marking, we are actually verifying that such product is also compliant with RoHS Regulation. Without such compliance, in fact, no product can be labeled with the CE Mark, as the latter declares the safety of such object according to the requirements of European regulations.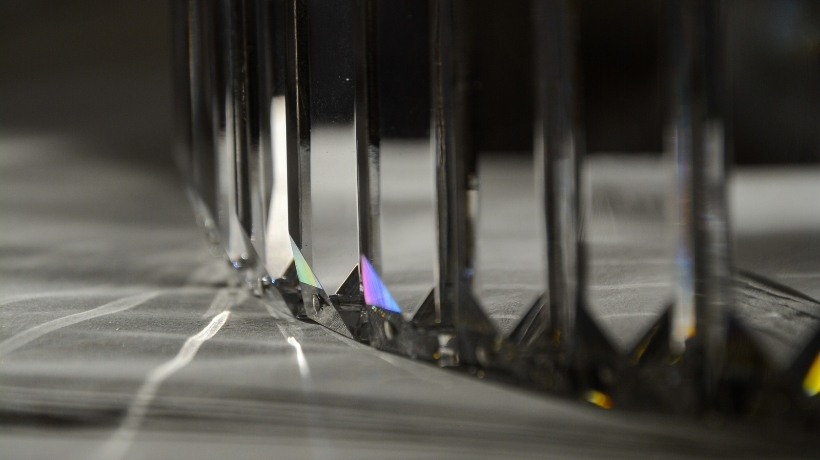 Products by Patrizia Volpato are compliant with the RoHS regulation
All our products are compliant with European Union regulations, both in terms of photobiological safety, as we recalled in the previous article, as well as in terms of electrical safety. Creations signed by Patrizia Volpato are compliant with all  safety regulations of the European Union, also respecting RoHS regulation and having the correct CE designation.
For this reason, we refer to different external organizations and certifiers which, in a constant process, verify our products to guarantee the complete compliance with all European Union regulations.
Particularly, one of our most precious materials, crystal, which we use in several different lighting design items, is RoHS certified: in this specific case it is not hazardous with reference to lead within its composition.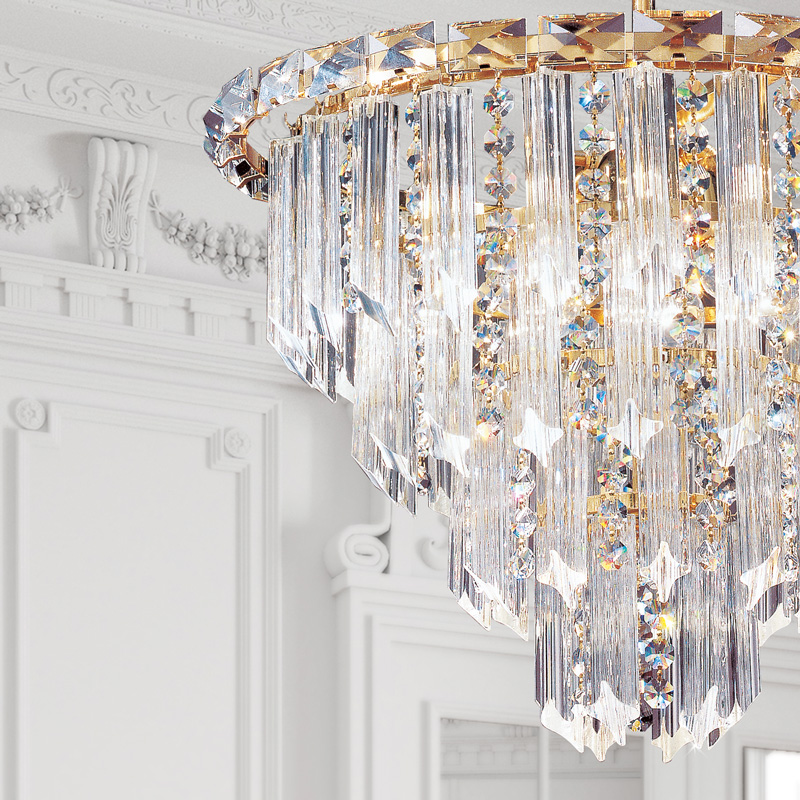 At Patrizia Volpato with all our creations we supply the documents that certify the safety of such particular item and that show all the tests we did to each item, so  as to give to all our clients the certainty of buying not only a luxury product yet also a safe one for consumers.