New Collection 2020: Luna Nuova
Amongst the finalists of the competition Venetian Smart Lighting Award, 2021 edition, in the category "Best decorative design lamp", there is a floor lamp belonging to one of the new collections by Patrizia Volpato: Luna Nuova.
Luna Nuova is a collection of innovative design lamps signed by Patrizia Volpato, expressing the everlasting research for new, original and captivating ideas so as to make any environment unique thanks to illumination.
A moon that can rise in every room and that shines where darkness is to be found: this is Luna Nuova, the collection that becomes the protagonist in every environment in which it is included and that can be admired without ever getting tired of it.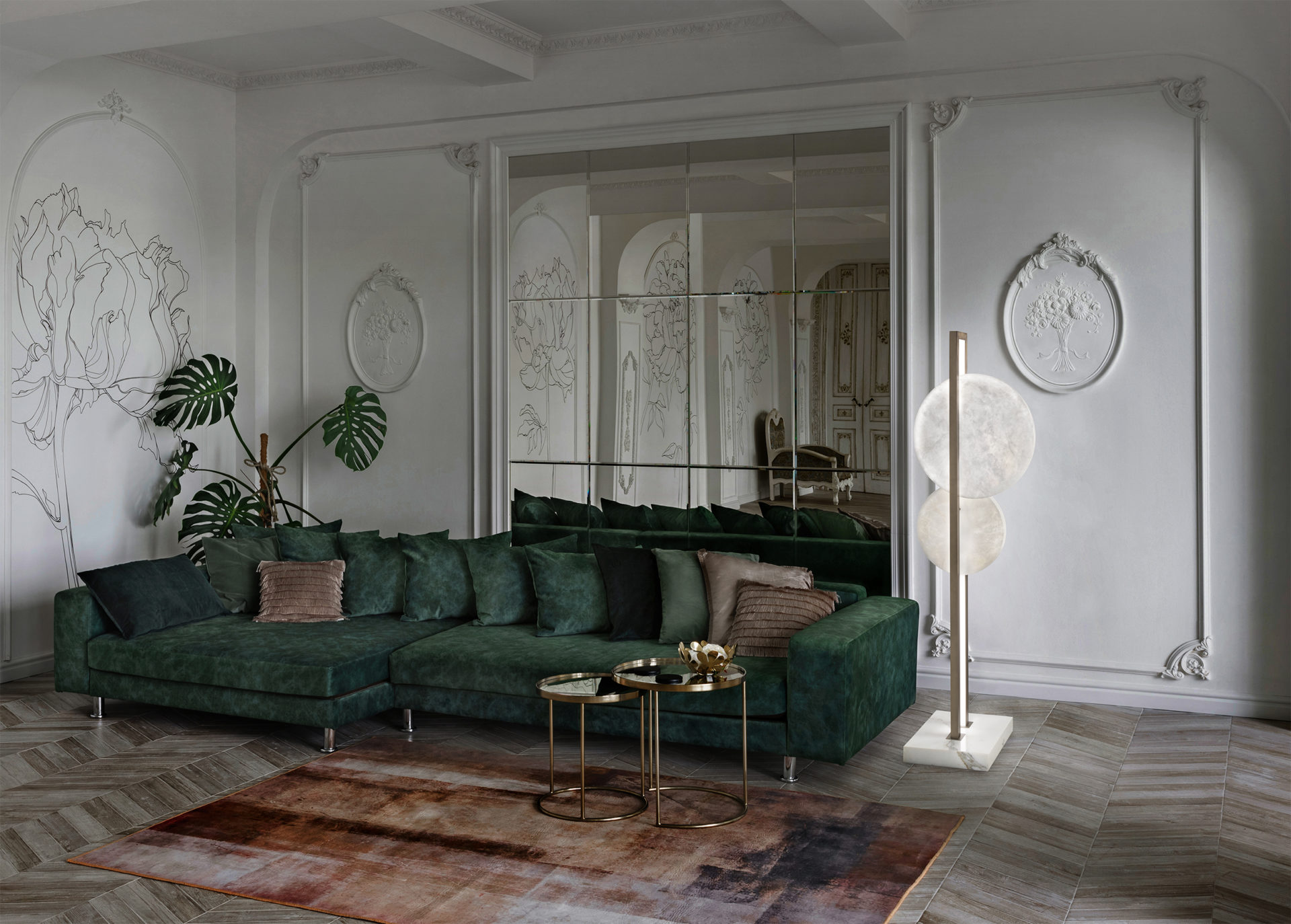 Inspiration at the basis of Luna Nuova
The desire to use an unusual material such as alabaster, mighty and immutable, juxtaposed to the gentleness of light and to the mutability of nature, evoked by the illuminated discs that represent the moon shining at night, is precisely what inspired the artistic creation of Luna Nuova.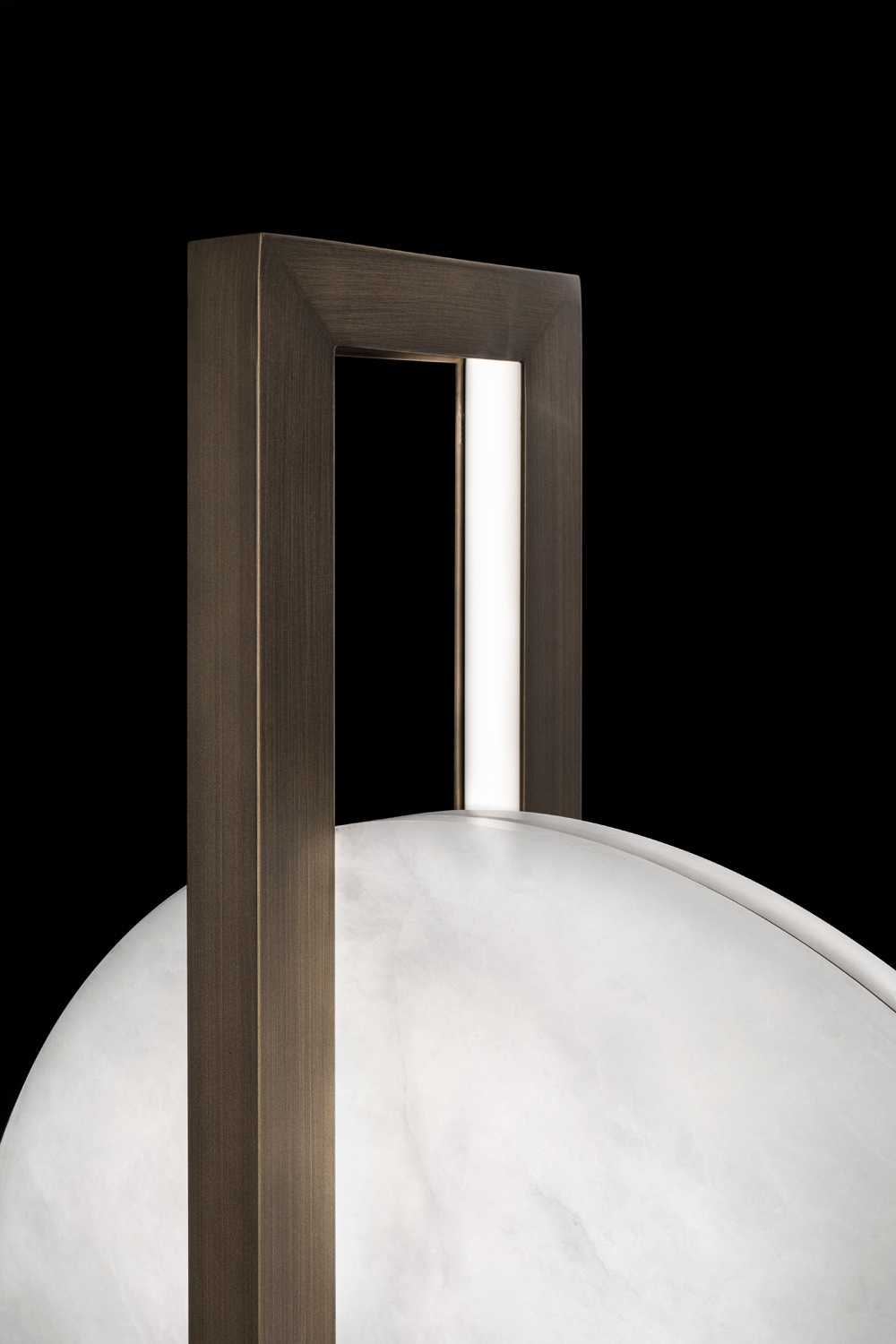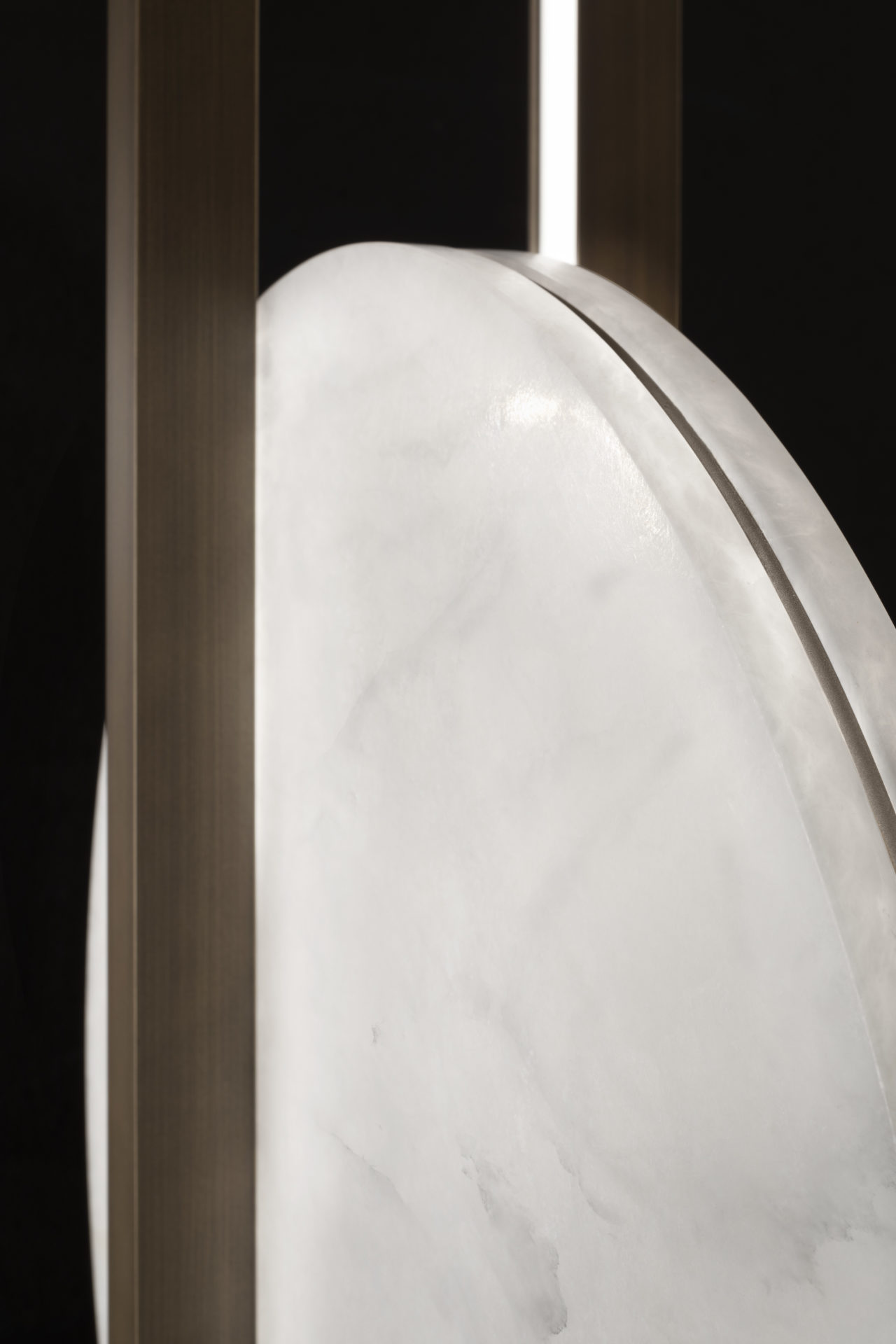 Details of the illuminated discs of the New Moon collection
Technical Characteristics of Luna Nuova
Luna Nuova: precious materials
First class alabaster and Carrara marble, combined with the gentleness of light released by spherical geometrical shapes that recall nature at night: this is the project that characterizes the items of this original collection based on the use of unusual and precious materials.
A double illumination, therefore not a single beam of light, a bifacial illumination instead, an aspect that allows each design item of this collection to be placed in any space with no limits at all.
The grains of alabaster, natural and delicate, are emphasized by the LED backlight which is skillfully calibrated so as to highlight the beauty of the material of which the discs are made. The metal frame that encircles Luna Nuova lamps instead, offers support to the many facets of its reflections.

Luna Nuova: leading-edge technology
Luna Nuova design lamps include several characteristics that belong to the philosophy of Patrizia Volpato, above all the adhesion to Made in Italy, starting from precious materials of pure Italian origin and going to LED technologies that guarantee a leading-edge lighting efficiency.
Precisely in relation to LED, this collection is made by means of extremely modern materials and technologies: illumination is actually controlled by a double dimming system perfectly compatible with Dohmo system.