1340 cabins for a capacity of 2668 passengers and a length of nearly 300 meters: these are the main numbers of the new cruise ship Rotterdam of Holland America Line, which is part of Carnival Corporation & Co Group, the first global operator within the cruise sector. The new cruise ship built in Marghera (Venice) by Fincantieri is a gem in terms of energy efficiency, which is maximized so as to reduce the environmental impact, as required by current laws.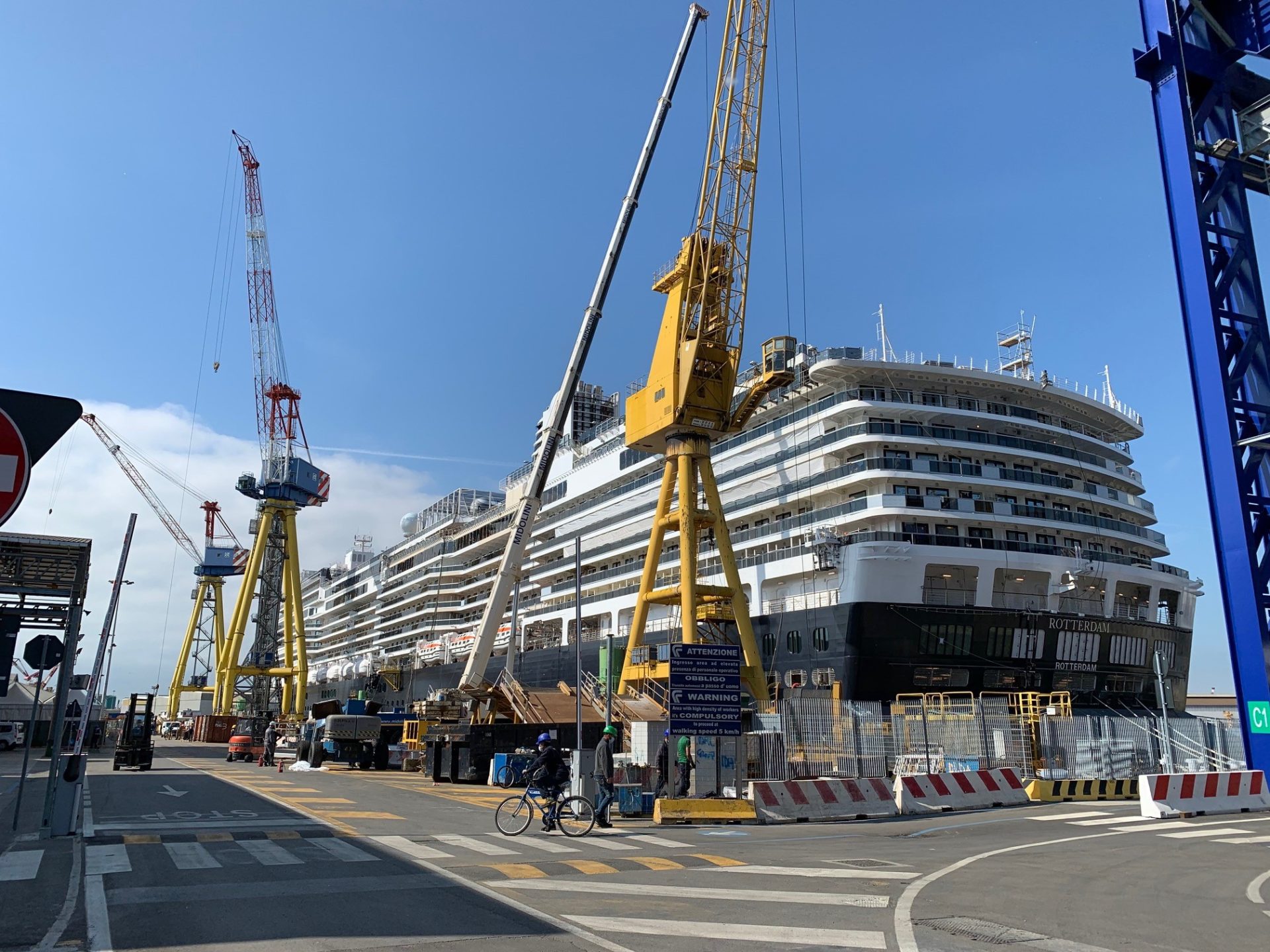 The Style
 Rotterdam is a ship with a modern and contemporary style that is capable of preserving a timeless elegance typical of HAL cruise ships. Tihany Design and Yran & Storbraaten, amongst the most modern design and architectural studios in the world, have handled the entire cruise ship design, paying attention to all details and finding inspiration in music structures especially as far as public areas were concerned.
Lighting by Patrizia Volpato
Within such detailed project of great impact, we find the design lighting items made by Patrizia Volpato, appointed to deliver many of the lighting installations of the newborn of Holland America Line. The light decorations specifically made to brighten this cruise gem have been precisely designed for each different environment of the ship, starting from lamps with a rather modest size and reaching very complex installations of a wider scale.
The quality and the level of the craftmanship of our items for Rotterdam are always extremely high and homogeneous, perfectly matching the luxurious style and the extreme care for details of this gem of the seas.