Within the lighting universe, also the kitchen is a challenging room as its illumination shifts between technical and decorative lights. For this reason, today we will go through some practical advice to illuminate a modern kitchen just like a specialist would do.
How to illuminate your kitchen: giving value to important elements
My first word of advice is to choose the most significant focus points of your kitchen and then imagine how you would like to emphasize them with the help of lighting items. Let's say, for example, that you have a kitchen with a central island unit, an element that recently has really become a must-have even when spaces are not wide. In this case you will have to choose an elegant and impressive design chandelier that can exalt your modern kitchen even more.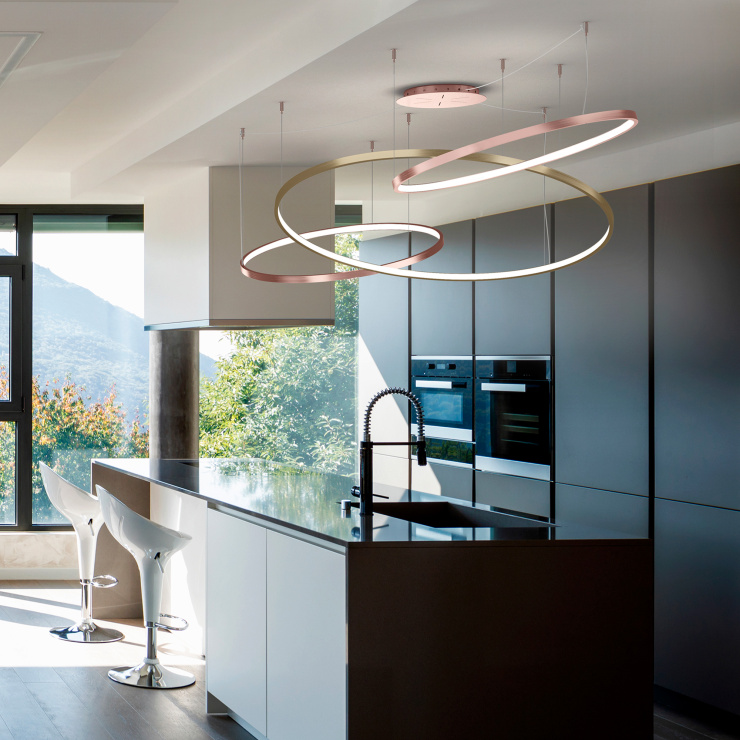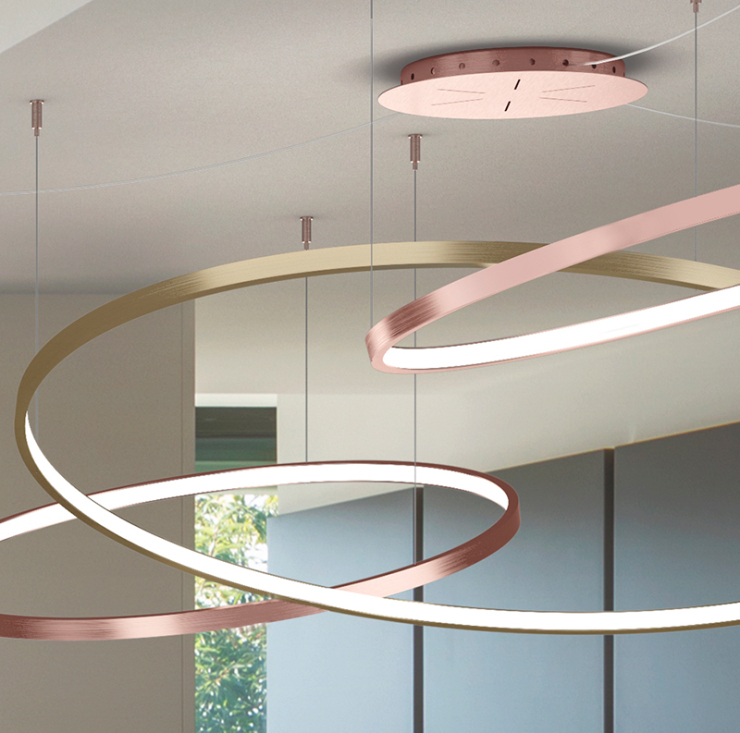 Images from Illusion Collection by Patrizia Volpato
If instead you are looking for a more sober style, yet still tailormade, the right selection could become a series of pendant modules which, placed along the length of the island, illuminate and also furnish the room at the same time.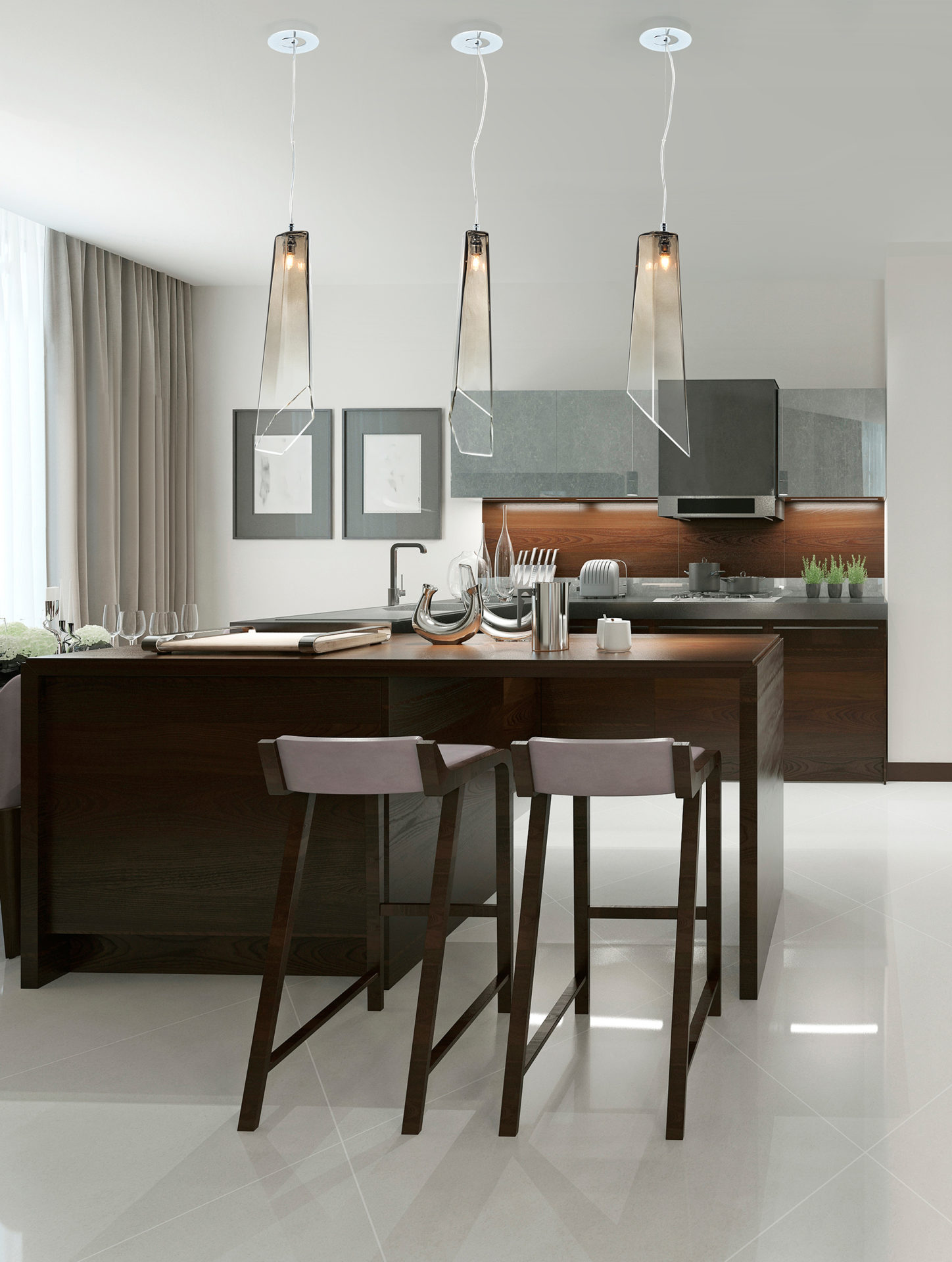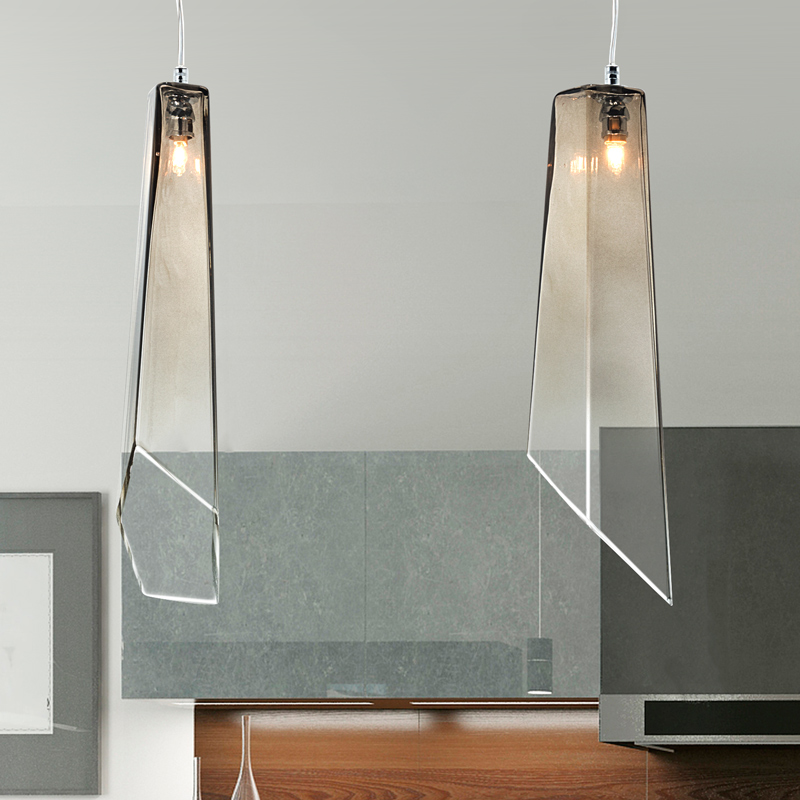 Images from Crypto Collection by Patrizia Volpato
Another interesting alternative is to choose some ceiling lamps that add value to the area where we place them, yet without being too intrusive. This is a good choice should we want to focus our attention on other areas of the kitchen, such as the table or the living room, when considering an open space.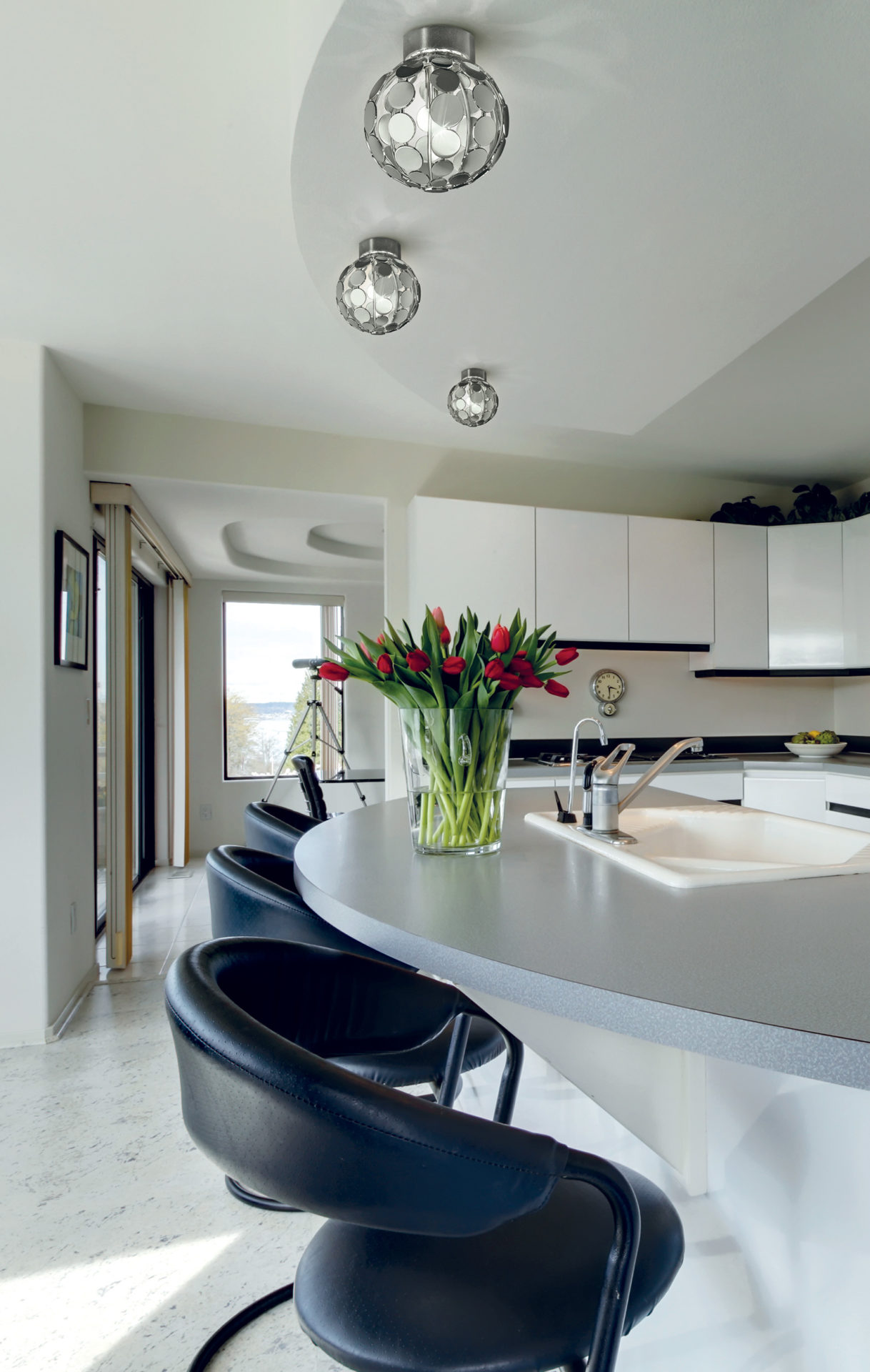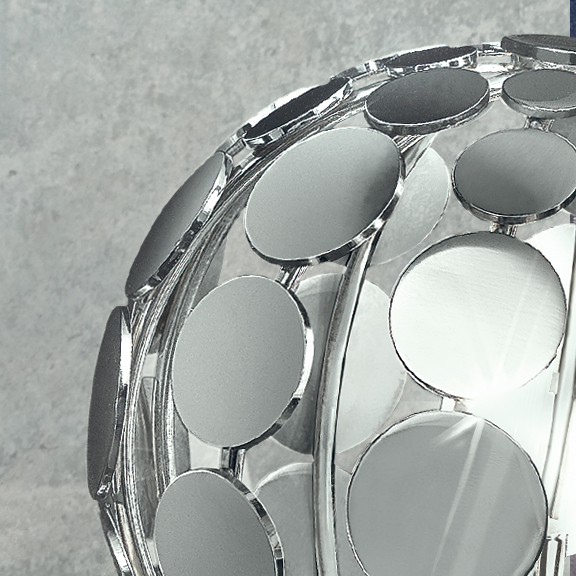 Images from Sfera Collection by Patrizia Volpato
How to illuminate your kitchen: defining the dining table
Another significant aspect of a kitchen certainly is the area around the table, which I believe really looses much of its scenic impact without a chandelier. In this case there are no right and no wrong choices for the chandelier, however, we must keep in mind some rules. The important thing is that the chandelier is proportioned to the table on top of which it will be installed and that it is compliant with minimum heights, that is starting from 70 cm from the table top. Moreover, do not forget that it must be in accordance with the environment where you will install it, both as for the materials as well as for the style.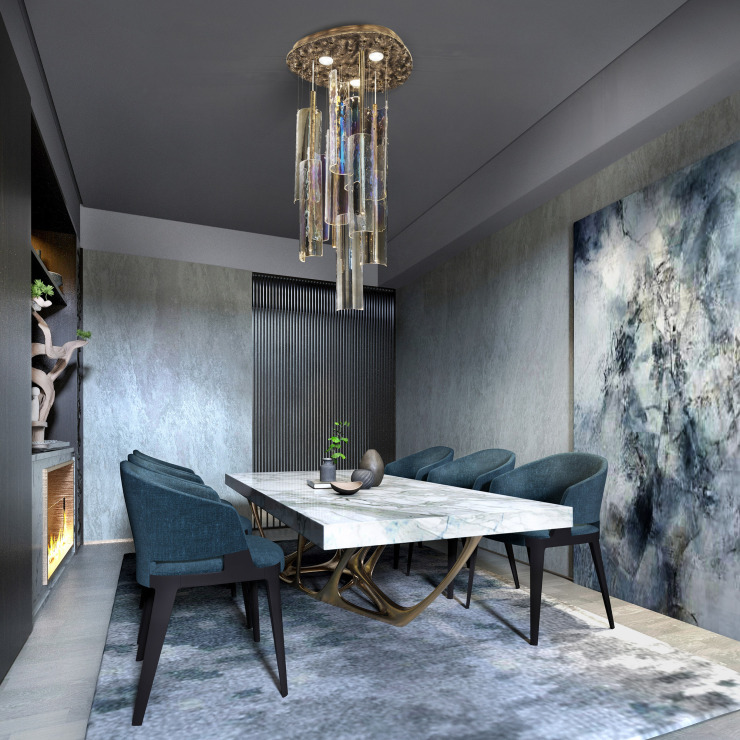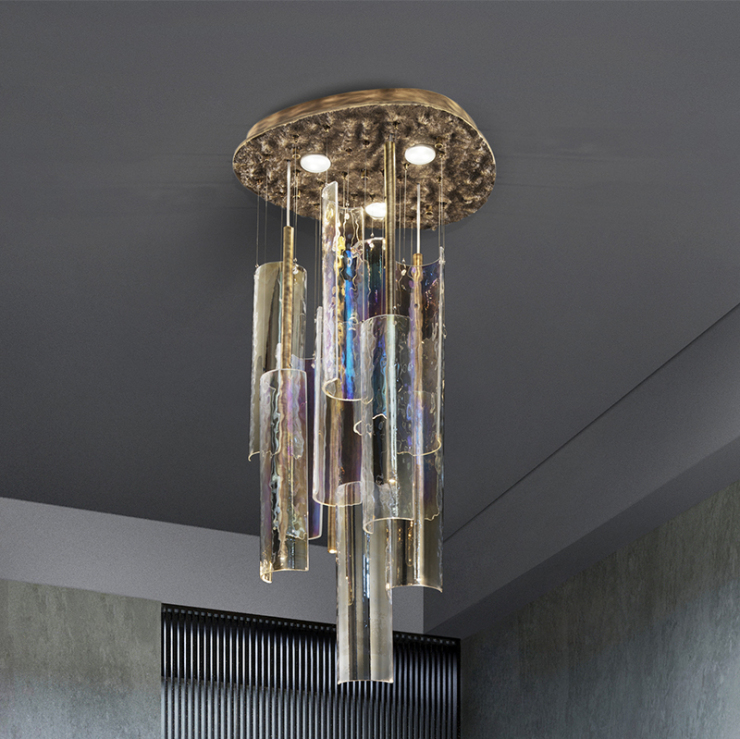 Images from Iride Collection by Patrizia Volpato
In this example there is a beautiful modular chandelier, with many elements that create a game of heights and reflections and that emphasize the colours of the surrounding space.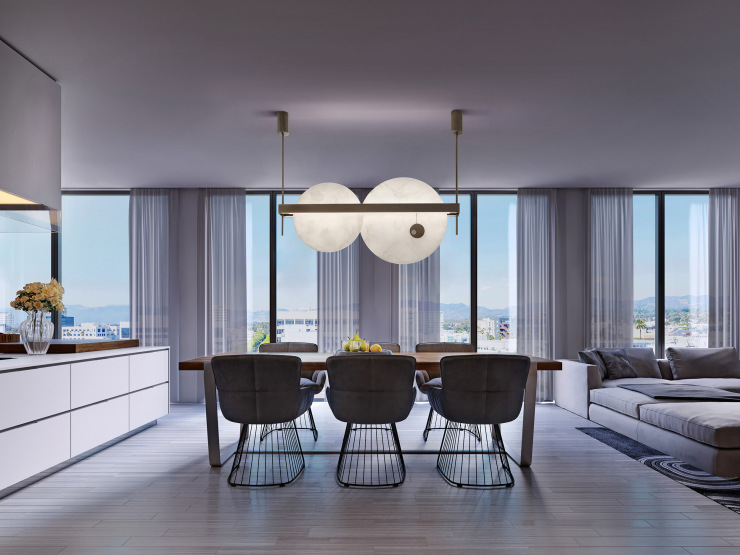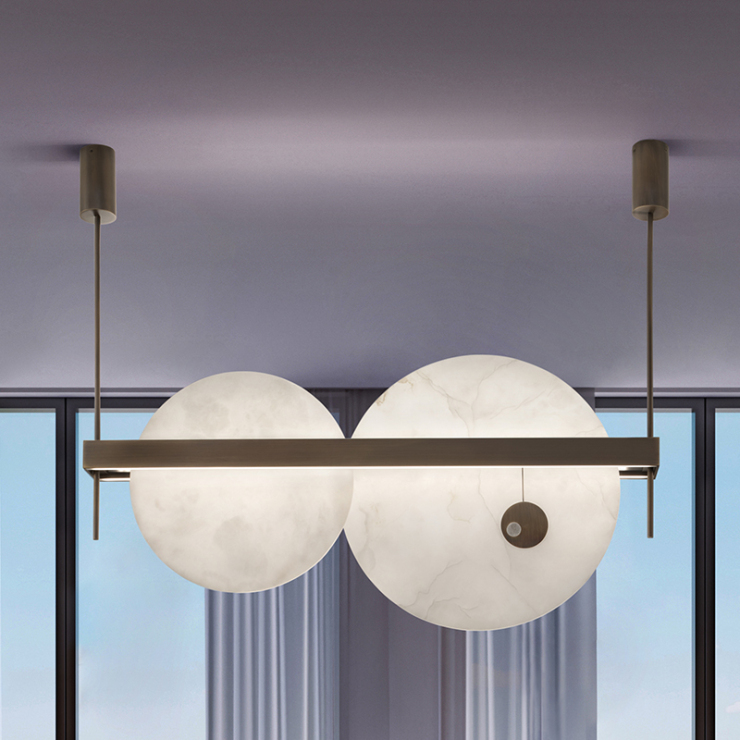 Images from Luna Nuova Collection by Patrizia Volpato
In this other example instead, we see a very elegant horizontal element, with simple yet evocative shapes, that perfectly recalls the style of the open space where it is placed.
How to illuminate your kitchen: the importance of general lighting
Just like as for any house environment, in the kitchen too we must think about a good general basic lighting. Such room will actually need both lighting spots that give personality to the space but also those lights that make it bright. For this purpose we can use a series of spotlights, embedded into the false ceiling, or else directional for the passageways or even the classical strip led in the false ceilings, that offers a diffused light.
Now we saw that there are so many options, however, with these essential indications you'll be able to think and decide on your own about the lighting of your kitchen without being afraid to make a mistake.